In the first quarter-final meeting of the 2021/22 Russian Women's Volleyball Championship, No.1 Dinamo-Ak Bars barely defeated the guests from Dinamo Krasnodar (No.8).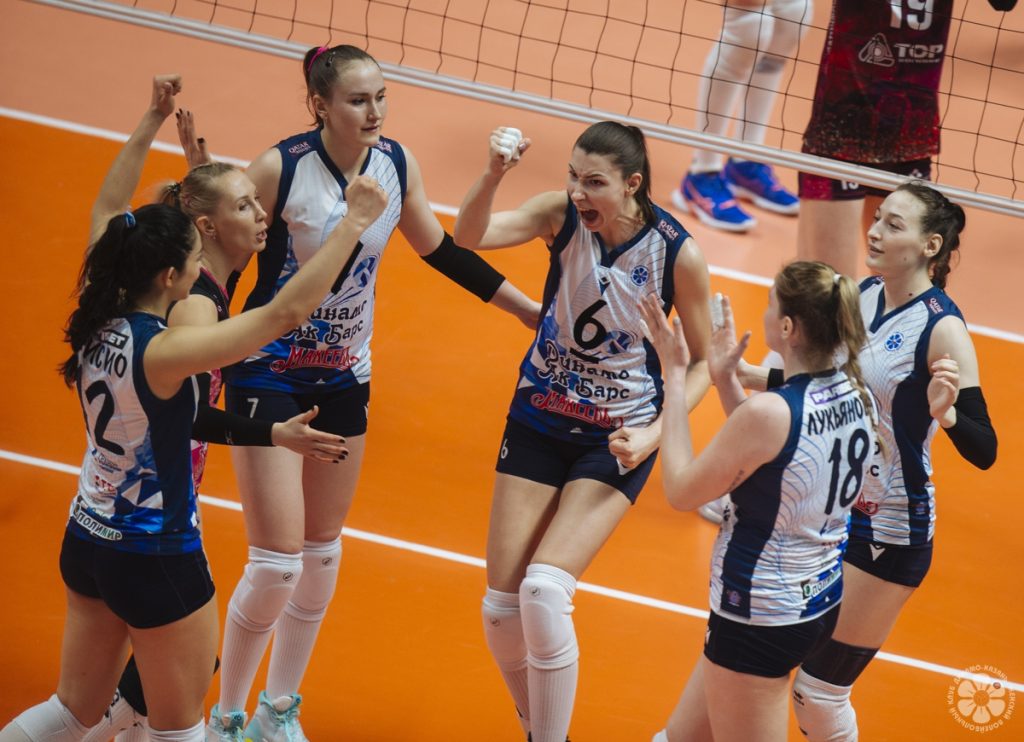 As the winner of the regular season of the 2021/22 Women's Superliga Paribet (Суперлига Парибет Женщины), Dinamo Kazan hosted the team that caught the last slot for the post-season, Dinamo Krasnodar, at the start of the playoffs. Even though only a little more than a month ago, these teams already crossed paths in the regular season, and the Kazan side easily prevailed in straight sets, the title favorites struggled in Game 1 of the quarter-finals. The significance of the meeting in the playoffs, obviously, gave more strength to Krasnodar, who led twice in sets. However, led by Tatyana Kadochkina (20 points), Dinamo Kazan prevailed.
No.2 Dinamo Moscow and No.3 Lokomotiv made a strong start to the quarter-final series, while No.5 Uralochka-NTMK staged a little upset, beating No.4 Tulitsa.
2021/22 Women's Superliga Paribet – playoff quarter-finals, Game 1: