Proton-Saratov's campaign in the 2022-23 Russian Women's Volleyball Championship is definitely the best in the national league since the club was re-registered in 2018.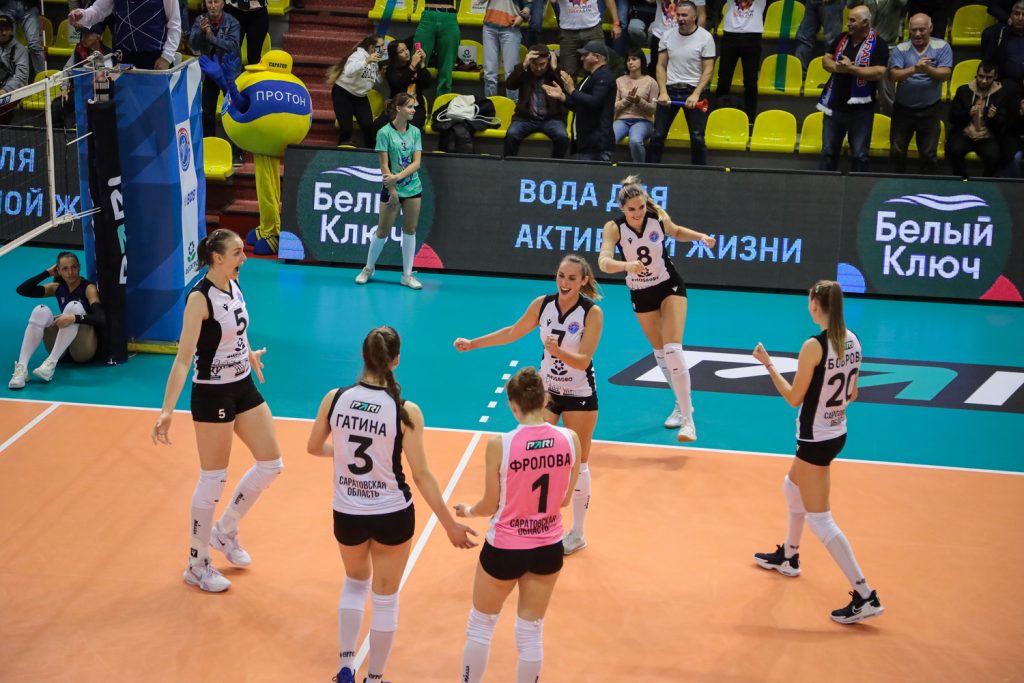 Proton-Saratov are experiencing the best Russian Championship campaign since the new life was brought into the club in 2018 (when they got registered under the current name of Proton-Saratov following a conflict between the leadership of Proton-BAES, which included the old Proton, and regional leaders in charge of sports). In Round 7 of the 2022-23 PARI Superliga for women (PARI Суперлига Женщины), the team under the command of legendary Yuriy Marichev, wrecked the vice reigning vice-champions, Uralochka-NTMK at home. The Saratov side took second place in the standings with 6-1 and 18 points, just two points short of the leaders Dinamo Moscow against whom they'll play in a week. On the other hand, Uralochka are far from the play thanks to which they made it to the playoff finals last season (2-5; 5 points; 12th out of 14 teams in the charts).
Nataliya Malykh top-scored Proton today with 14 points. Viktoriya Pushina had 4 blocks, while Svetlana Gatina made 77% reception (13 digs, 31% excellent). Olga Vaganova tallied 19 for Uralochka.
2022-23 PARI Superliga for women – regular season, Round 7: