The MVP of the South American women's Championship Gabi has shared her impressions after winning the gold with Brazil.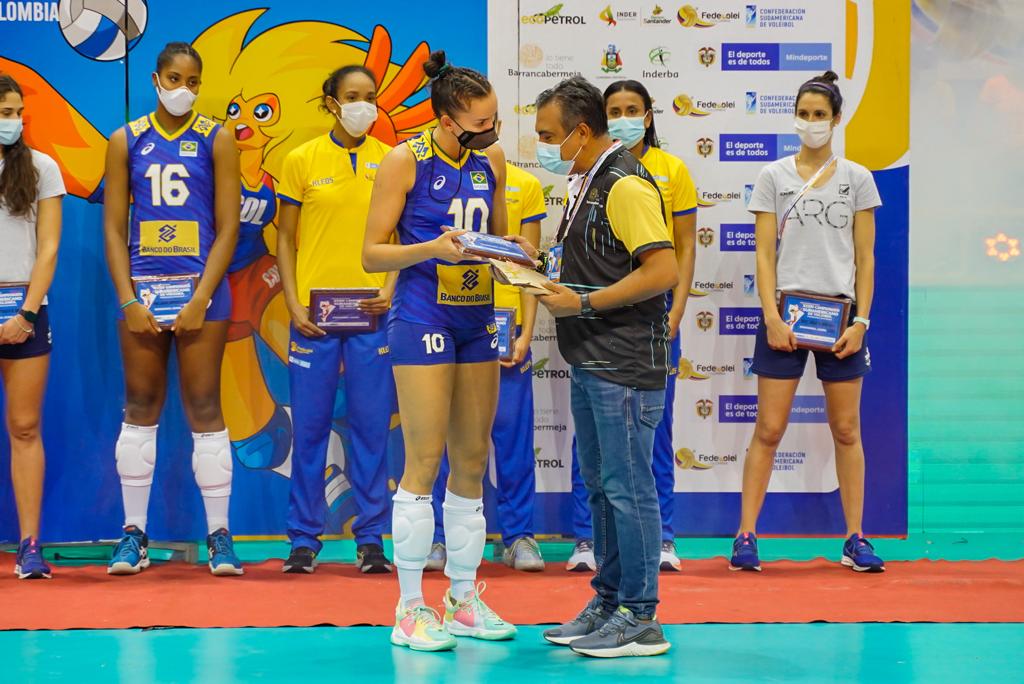 "This is another important victory for Brazil/ We need to congratulate Colombia too because they played a great match and pushed us the entire time. But we need to celebrate this title and the entire season, which was really special for us. We had our ups and downs during the tournament but managed to finish it with the gold medal and qualified for the World Championship. We ended the season strong and will start thinking about Paris when we return to work next year," says Gabi.
The team of Colombia has been coached by a Brazilian, Antonio Rizola, over the last four seasons.
"Defeating Brazil, which is coming from winning silver at the Olympics, is huge, but the most important thing to me is to see our work paying off. We were the best team, we played at 120% and they didn't get to 70% of their potential. But we did it because of our work and our dedication," says coach Rizola.