The Brazilian women's national volleyball team has won the 22nd gold medal at the South American Gold Medal.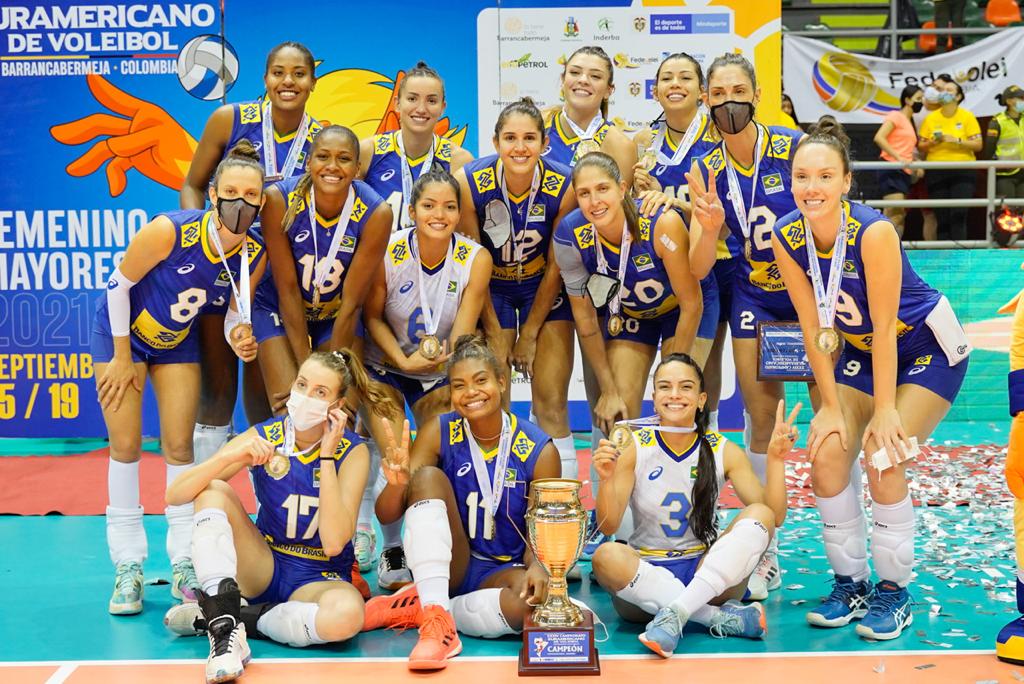 In the last game of the tournament, Brazil needed one set to secure the title and they managed to do it after losing the first two sets – 25-19, 25-23, 24-26, 25-23.
With this result, Colombia took the silver medal and these two national teams have qualified for the World Championship 2022 in the Netherlands and Poland.
The result was remarkable for the Colombians, who will for the first time in their country's history compete at the World Championship next year.
Volleyball star Gabi, who scored 18 points in the match against Colombia, was chosen as the best player in the competition.
Amanda Coneo stood out in the win and scored 14 points in Colombia.
The Argentine girls took the bronze medal after beating Chile 3-0 (25-19, 25-5, 25-22).
Final standings:
Brazil 3-1 (10:4)
Colombia 3-1 (10:5)
Argentina 2-2 (8:6)
Peru 2-2 (6:7)
Chile 0-4 (0:12)