The Italy Men's National Team assigned homework to all candidates for the European Championship title in the future by reaching the crown at the CEV EuroVolley 2021 undefeated throughout the tournament.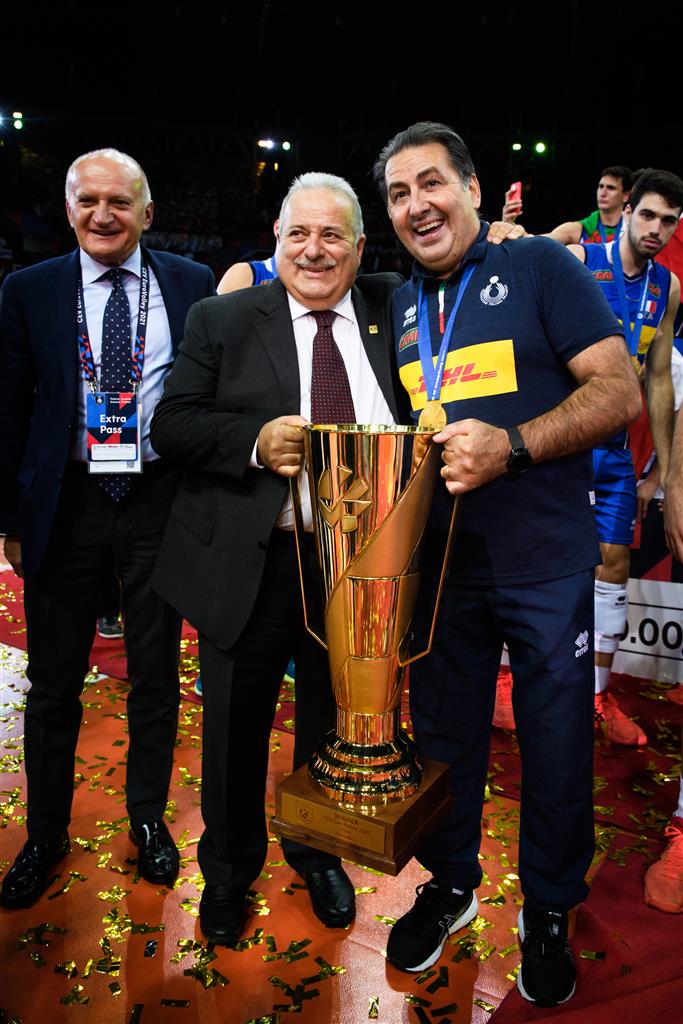 Whoever was skeptical that rejuvenated Italy might interfere in the medal fight, let alone win the gold at the CEV Men's EuroVolley 2021, was very wrong.  Great merit for such a success, achieved without losing a single game throughout the tournament, belongs to the head coach Ferdinando De Giorgi, who took over the national team only a month or so ago.
"It's an immense joy, a sought-after, desired victory, which came at the end of a really difficult game in which the boys were able to suffer for a large part of it, but they never gave up. They proved to be a real group, united, that knew how to share and regroup when it seemed to be the most difficult moment. The fact that whoever entered from the bench was decisive is the most evident testimony of my words and to the validity of a truly splendid group," De Giorgi commented on the success of the 'Azzurri'.
"We did it, I feel like crying. After so many years we've finally reached our goal. In the past, there have been many beautiful medals but none are like this. There have also been blows, but we've always got up. The blue jersey is like that. It's magical. It's always able to give you a boost and we've done something truly extraordinary. I'm in seventh heaven. As a captain I couldn't have dreamed of better," the Italy captain and MVP of EuroVolley, Simone Giannelli, stated.