In the 35th Men's South American Volleyball Championship, both Brazil and Argentina secured victories on the third day of competition, bringing them one step closer to the title.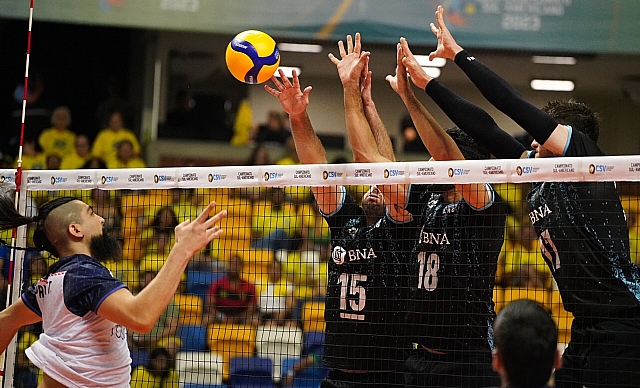 The Brazilian team, under the guidance of coach Renan Dal Zotto, triumphed over Colombia with a straight-set win (25-15, 26-24, and 25-13), marking their third victory in the tournament. Brazil's opposite hitter, Alan, emerged as the top scorer of the match with 14 points.
On the same day, Argentina also claimed a straight-set victory against Chile, with set scores of 25-19, 25-20, and 25-15, in their second match of the championship held in Recife. Although Agustín Loser led the Argentine team with 10 points, it was the Chilean captain, Dusan Bonacic, who stole the spotlight as the match's standout player, scoring a total of 16 points.
Both teams continue their journey in the championship, striving for success in the upcoming matches and aiming for the coveted South American title.
Argentina vs Chile 3-0 (25-19, 25-20, 25-15)
Brazil vs Colombia 3-0 (25-15, 26-24, 25-13