The men's volleyball team of Galatasaray redeemed women's colleagues and beat Fenerbahçe in the biggest sports derby in Turkey.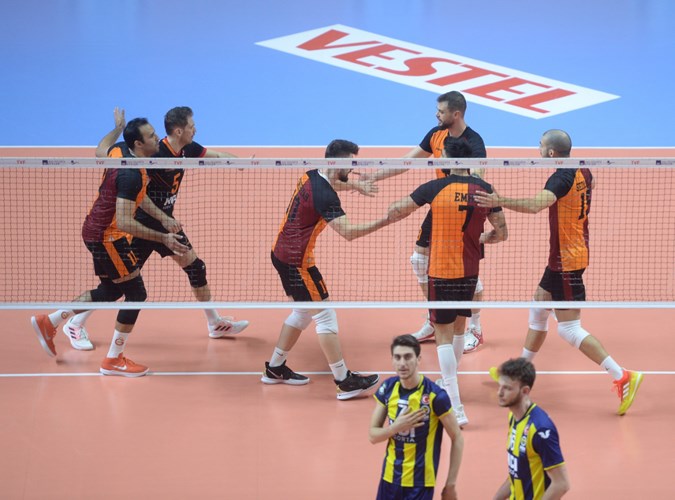 Yesterday, the women's team of Galatasaray was close to beating favored Fenerbahçe. But what the girls failed to do, the men's team of Galatasaray has done – it prevailed over Fenerbahçe in four sets in the biggest sporting derby of Turkey. The encounter was valid for the sixth round of the 2021/22 AXA Sigorta Efeler Ligi. During it, Burutay Subaşı stood out, scoring 19 points for Galatasaray.
After the defeat of Fenerbahçe, only one team can boast its invincibility – Halkbank. The Ankara side kept this status by prevailing in the second five-setter in a row – it beat winless Altekma harder than anyone could have expected. Cuban Fernando Hernández has returned among the Halkbank starters (missed the first four matches due to an injury) and put down 25 points. Canadian Graham Vigrass and Efe Bayram set up four blocks apiece.
2021/22 AXA Sigorta Efeler Ligi – regular season, Round 6:
November 1
Avşar Maden Suyu Afyon Bld. Yüntaş – Tokat Bld. Plevne
Arkas Spor – Ziraat Bankkart