VakıfBank and Fenerbahçe Opet secured playing the final of the 2021/22 Turkish Women's Volleyball Championship.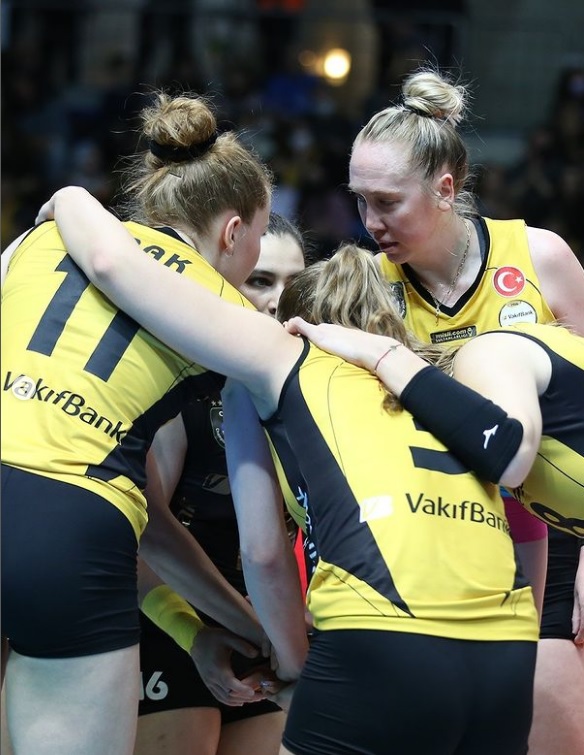 VakıfBank and Fenerbahçe Opet swept their respective best-of-3 series of the 2021/22 Misli.com Sultanlar Ligi playoff semi-finals.
World champions – the top seed – eliminated No.4 Türk Hava Yolları to become the first finalists. At home, VakıfBank dominated Game 2 against the rivals who had no strength to repeat the performance from Game 1 when they forced the tie-break. The Swede Isabelle Haak (18 points) and Zehra Güneş (4 blocks) helped the yellow-and-blacks enter their 4th consecutive finals in the league.
In the match that started later today, No.3 Fenerbahçe achieved a clear win over No.2 Eczacıbaşı Dynavit to join VakıfBank in the series for the title for the second year in a row. Cuba Melissa Vargas was the most deserving player for the triumph of the 'Yellow Angels' in Game 2, as she put down 17 points.
2021/22 Misli.com Sultanlar Ligi – playoff semi-finals, Game 2: