In the 9th round of the Misli.com Sultanlar Ligi, Eczacıbaşı Dynavit defeated Kuzeyboru with a score of 3-0 (25-17, 25-23 and 25-1), achieved their 9th win in a row and remained the only undefeated team in the league. Tijana Bošković was the top scorer of the game with 15 points,  Irina Voronkova added 13, and Sinead Jack-Kisal 12 points for Eczacıbaşı Dynavit. For the Kuzeyboru, Hanna Klimets was the most effective with 10 points.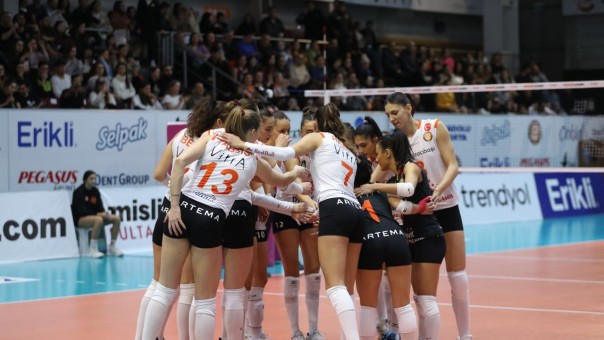 Eczacıbaşı Dynavit – Kuzeyboru: 3-0 (25-17, 25-23, 25-13)
Eczacıbaşı Dynavit: Jack-Kısal, Elif, Voronkova, Beyza, Boskovic, Hande, Simge (L), Yaprak, Saliha, Aybüke (L), Fabris, Yasemin
Kuzeyboru: Ezgi, Merve, Klimets, Mitchem, Correa, Dilek (L), Paskova, Rahimova, Nursevil, Ceren (L).
In the other two matches of the day, Türk Hava Yolları SK and Nilüfer Belediyespor won their clashes after a tough 5-set battle over SigortaShop Kadın Voleybol Kulübü and Aydın Büyükşehir Belediyespor.
Sunday, December 4, 2022
Eczacıbaşı Dynavit vs Kuzeyboru: 3-0 (25-17, 25-23, 25-13)
Nilüfer Belediyespor vs Aydın Büyükşehir Belediyespor 3-2 (21-25, 21-25, 25-23, 25/22, 15-8)
Türk Hava Yolları SK vs SigortaShop Kadın Voleybol Kulübü 3-2 (25-17, 25-17, 23-25, 22-25, 17-15)