Itambé Minas announced their newest addition for the upcoming season: middle blocker Isac Viana Santos. Last season, Viana showcased his skills with Jakarta Stin Bin in Indonesia. However, he's no stranger to the Brazilian volleyball scene.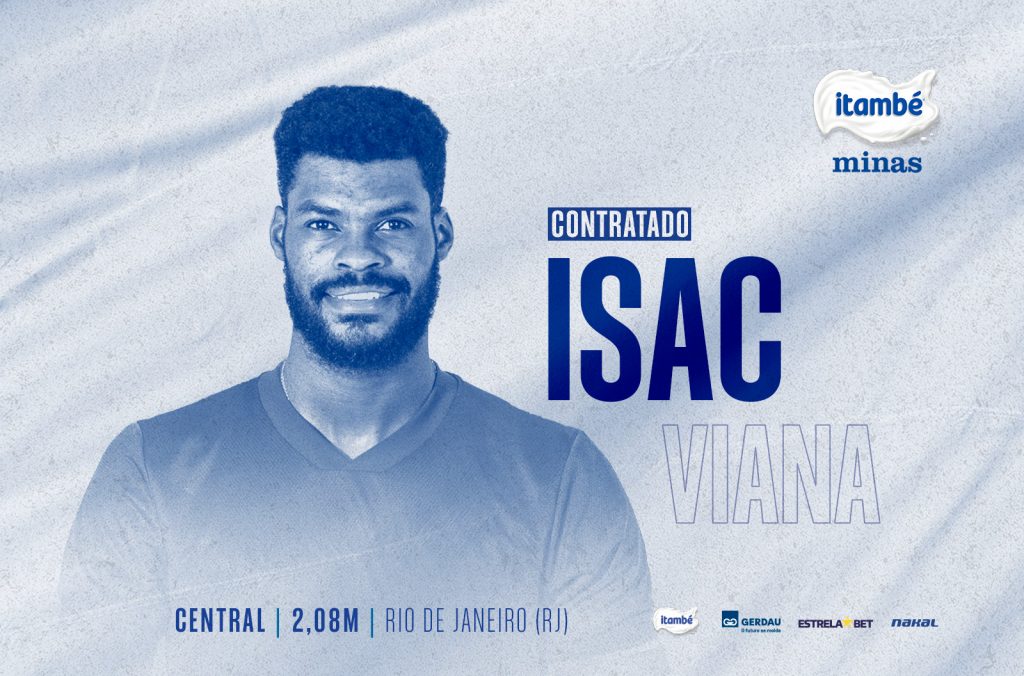 "I am overjoyed to be a part of Itambé Minas. This club, with its rich history of extraordinary players, is where I aim to etch my legacy," said Isac, who has already integrated into the Minas team. He added, "Given Minas's exceptional infrastructure and the club's comprehensive support, I'm positive I can rediscover my best form. I am here to leverage my experience in fostering a united team, and I firmly believe we're poised to clinch numerous titles."
Isac, originally from Rio de Janeiro, has a storied connection with Minas Gerais. He carved out a significant portion of his illustrious career there, earning an array of accolades. Notably, he is a four-time World Club champion, has won the Superliga and Copa Brasil six times each, and is a seven-time South American Club champion. Furthermore, as a part of the Brazilian National Team, Isac represented the nation in the Tokyo 2020 Olympics and clinched titles like the World Cup and the Nations League.
A Glimpse of the 2023/24 Roster
With Isac's arrival, the Itambé Minas squad is all set for the 2023/24 season. The middle boasts talents like Renan Michelucci, Austin Wilmot, Kelvi Geovani, and Henrique Guedes. The squad's setters include Murilo Radke and Gustavo Orlando. The team is further bolstered by outside hitters such as Arthur Bento, Lucas Lóh, and Marcus Coelho. Opposites Paulo, Michael Sánchez, Samuel Neufeld, and Bryan Lucas, along with liberos Maique Reis and Filipe Baioco, round out the robust roster.