Rumors on the Rise: According to the Turkish media source Voleybol Magazin, there's emerging chatter – though still unconfirmed – that Brazilian volleyball star Gabriela Guimarães (Gabi) might have inked a deal with Italian volleyball powerhouse Conegliano for the 2024/2025 season. This buzz is particularly intriguing as the 2023/2024 season has only just commenced, suggesting that teams are already strategizing for the 2024/2025 roster.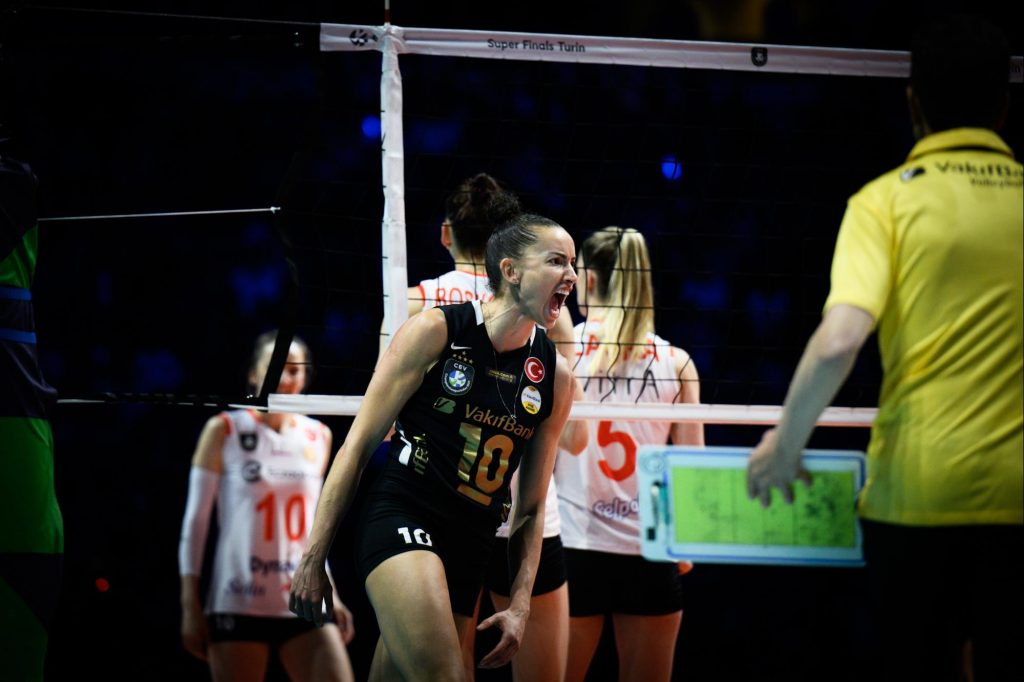 Awaiting Confirmation: Presently, there's no official word from the parties involved, and it's unlikely that any confirmation will surface in the near future. The current volleyball season is in its early stages, and any substantial announcements are typically withheld until the season's conclusion in May. This early buzz about potential transfers is not just a topic of interest but is also raising eyebrows in the volleyball community.
Since joining Vakifbank in 2019, Gabi has been an instrumental force in the team's success, leading as the captain and being a central figure in the team's strategy. Her potential departure would mark a significant shift for both Vakifbank and Conegliano.
For now, volleyball fans and sports analysts alike will have to wait for further developments. In the meantime, the focus remains on enjoying Gabi's performances with the Turkish giant, Vakifbank, as the season progresses.