The Beach Volleyball World Championship ended with the final matches played on Sunday in Rome.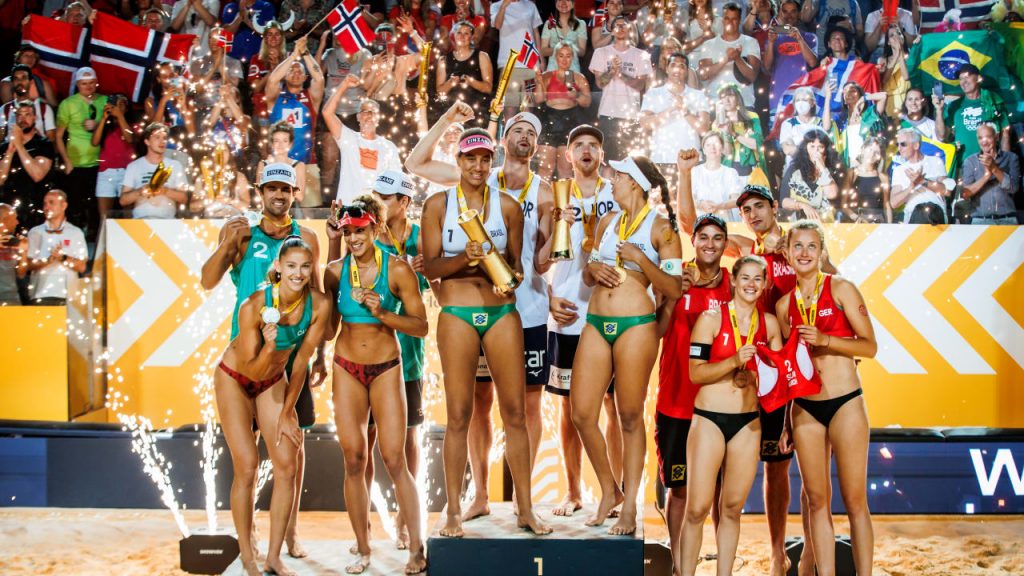 In the women's competition, Eduarda Santos Lisboa and Ana Patricia Ramos of Brazil are the new world champions! In the finals Brazilians defeated Sophie Bukovets and Brandy Wilkerson from Canada 2:0 (21-17, 21-19). So, the silver went to Sophie Bukovec and Brandie Wilkerson, while Germans Svenja Muller and Cinja Tillmann took bronze.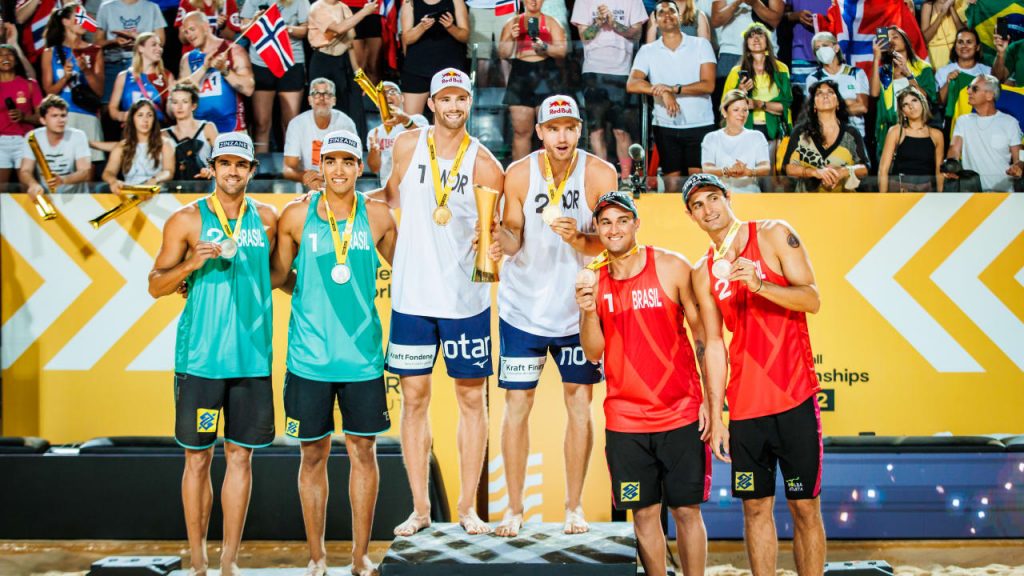 In the men's final, Anders Mol and Christian Sorum defeated Vitor Felipe and Renato Lima from Brazil 2-0 (21-15, 21-16). For the Norwegians, this is the only title they have not had yet. The other Brazilian team, Andre Loyola and George Wanderley, won the bronze medal after defeating Chaim Schalk and Theo Brunner from the United States 2-1 (15-21, 21-17, 15-11).