The Brazilian men's volleyball champions EMS Taubaté Funvic strengthened their squad with a middle blocker duo of the NCAA finalists.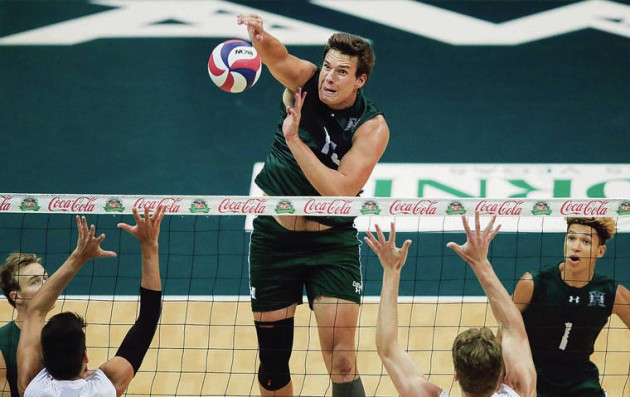 A 24-year-old US middle blocker Patrick Gasman came to Taubaté for his first international volleyball experience. He has defended the colors of the University of Hawai'i at Mānoa in the last five seasons and became NCAA champion a month ago. Gasman was a member of the squads in the basic categories of the US National Team, more specifically of the Under 19 and Under 21 teams.
He's not the only player from the last NCAA Championship that joined Superliga titleholders. Another middle blocker came. A 22-year-old Felipe Brito returned to his homeland after four years which he spent at the Brigham Young University, with whom he just lost the NCAA final against Gasman's Hawai'i. The last club in Brazil for which Felipe played before his trip to the US college was Uberlândia/Gabarito.
See our sections – Transfers – Done Deals and Transfers – Rumors.