Brazil overthrew Serbia in Pool 3 to close the second week of the 2022 FIVB Women's Volleyball Nations League in front of its own crowd in Brasília with a 3-1 record.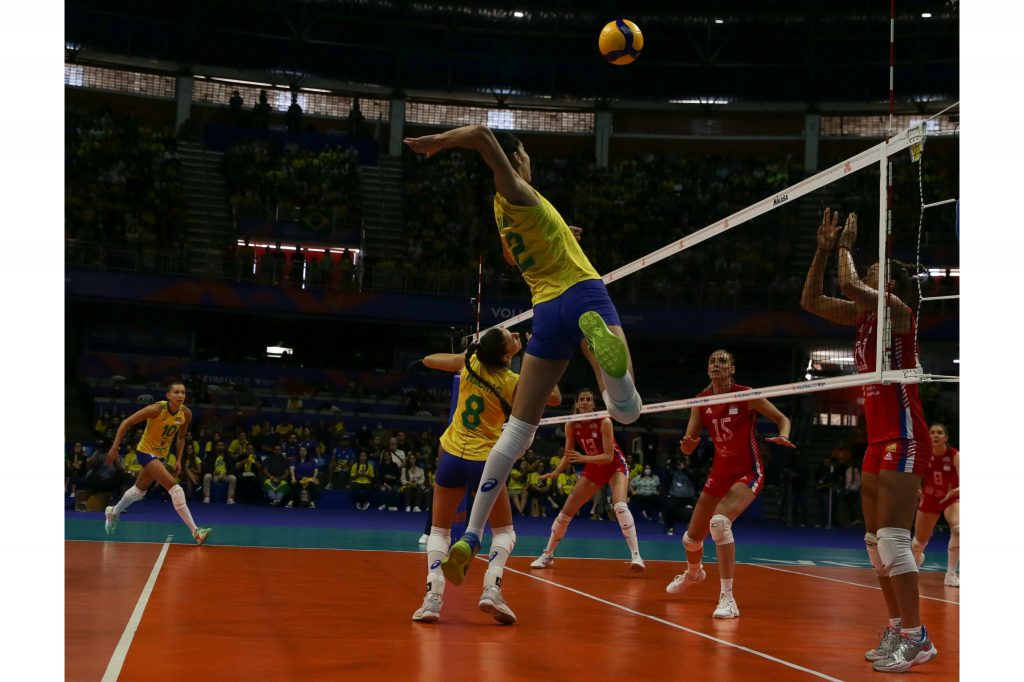 Brazil recovered from defeat to Italy which occurred about 15 hours before their match today and closed the second stage of the VNL 2022 with a 3-0 victory over world champions (with a backup squad in the first two weeks of the competition). Zé Roberto's team reacted in the best way possible to reach 6-2 and third place in the standings. Against Serbia, their big rivals, they didn't give room for a new fall in their country's capital. Not only did they beat Serbia (5-3 record) in straight sets but ashamed the rivals in the second set by leaving them at single digits (9 points)!
'Seleção' built its victory on the net by making 19 block points (against Serbia's 4), 6 of which were the handiwork of Ana Carolina Silva 'Carol'. Priscila Daroit 'Pri Daroit', Gabriela Guimarães 'Gabi', and Kisy Nascimento scored 14 points apiece on the winning side.
2022 FIVB Women's Volleyball Nations League – preliminary stage, Week 2, today's matches: