Poland was en route to sweeping the USA, then saw their rival tie before resolving the quarter-final battle at the 2022 FIVB Volleyball Men's World Championship in their favor via tie-break.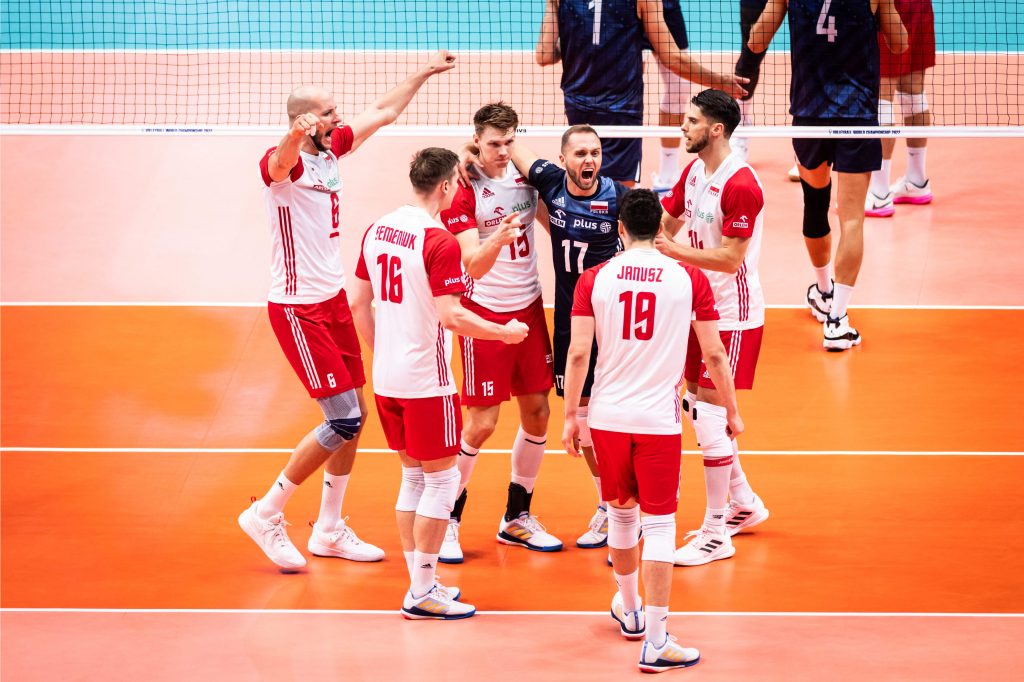 The Poland National Team won the quarter-final match at home in Gliwice against the USA 3-2 (25-20, 27-25, 21-25, 22-25, 15-12) and advanced to the semi-finals of the World Championship 2022. On Saturday, they'll play the Brazilians for promotion to the final. Before this match, we got to know three lucky teams that won promotion to the semi-finals, so the fans of one of the co-hosts were eager to find out the answer to the question of whether Poles would join Italians, Slovenes, and Brazilians.
The 'White and Reds' and the Americans have had some epic clashes in the World Champs. Looking back at recent memories, since 2014, they have regularly fought fierce battles for high stakes. In 2014, John Speraw's players were the only ones who defeated the Poles 3-1 during the second group stage. Four years later, they almost deprived the team of the then coach, Vital Heynen, of promotion to the finals (3-2). This year's quarter-final was therefore a very important moment in the career of the Poland NT head coach, Nikola Grbić, because, although his team had already defeated the Americans at this tournament, it was known that the return of Micah Christenson to the USA's line-up after he missed a couple of games would give the squad of the 'Stars and Stripes' a lot. And that's how it was.
Bartosz Kurek was Poland's top scorer with 21 points, while Mateusz Bieniek was huge in blocking (6 stuffs). Jakub Konachowski was nearly perfect offensively with 93.75% attack (15/16)! Aaron Russell tallied 24 points on the losing side.
2022 FIVB Volleyball Men's World Championship – quarter-finals:
Argentina – Brazil 1-3 (16-25, 25-23, 22-25, 21-25)
Poland – USA 3-2 (25-20, 27-25, 21-25, 22-25, 15-12)
Yesterday:
Italy – France 3-2 (24-26, 25-21, 23-25, 25-22, 15-12)
Slovenia – Ukraine 3-1 (18-25, 26-24, 25-19, 25-23)