Imoco Volley had to cancel the first training session of the season scheduled for today due to a positive, asymptomatic case of COVID -19 following the results of swabs conducted during Monday morning in a group of players and technical staff.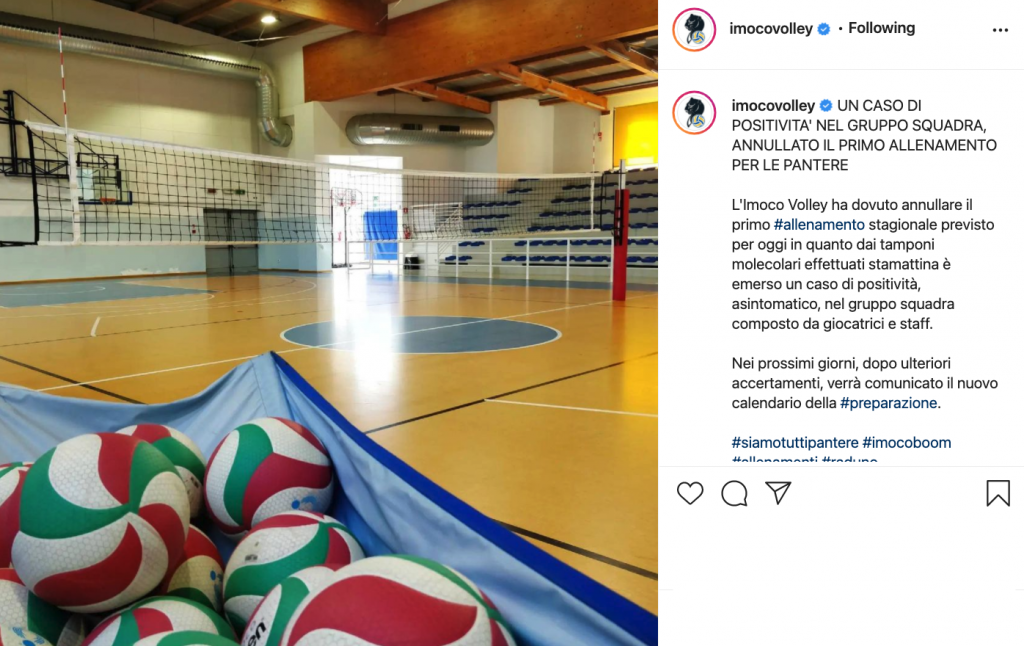 In the coming days, after fulfilling all the necessary measures and protocols, Imoco Volley Conegliano will announce a new date for the official start of the season.
But in the meantime, the team started working today, an online training was conducted and supervised by Marco Da Lozzo, one of the team's coaches.