Itas Trentino broke the spell of matches against Sir Safety Conad Perugia this season both in the Italian Men's Volleyball Championship and beyond.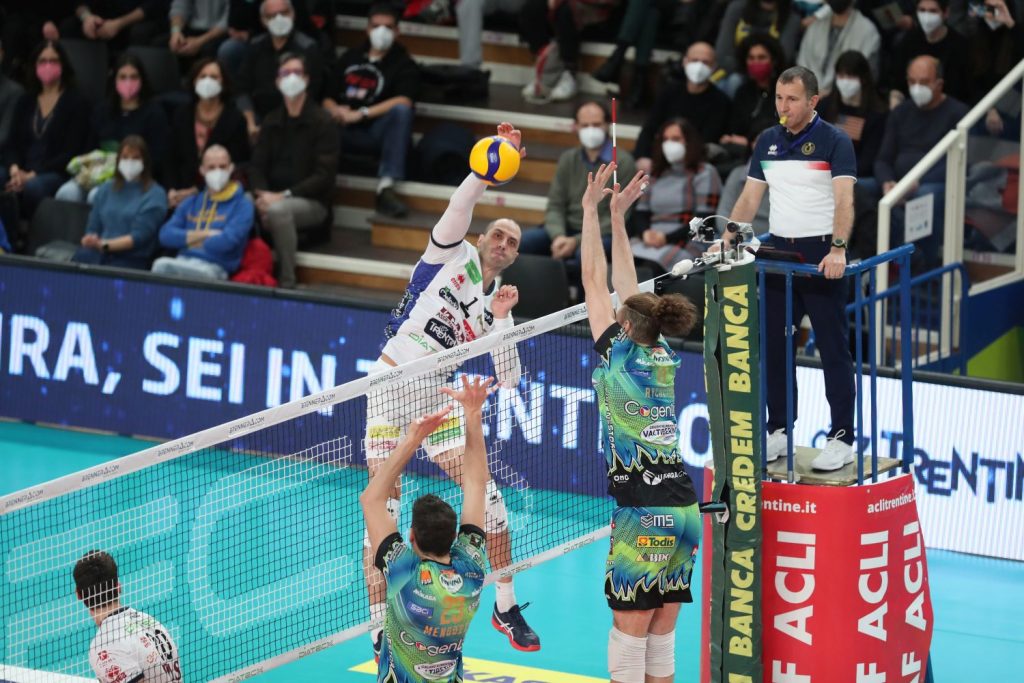 Following two straight-set defeats to Perugia this season (in the first part of SuperLega Credem Banca and pool stage of the CEV Champions League), Trentino finally managed to throw the competition's leaders Perugia on their knees and break rival's 9-game run (7-game run in the league). After a very long and, for large parts, an eye-catching Round 18's match (played in advance), the guys coached by Angelo Lorenzetti put all the energies at their disposal on the taraflex and won 3-2. They could've taken all 3 points from the match but squandered 19-14 in the 4th set.
Bulgarian Matey Kaziyski top-scored Trentino with 20 points, while Daniele Lavia set up 5 blocks. Serbian Srećko Lisinac made 85% attack (11/13, 1 error, blocked once) There were 5 players in double digits on the winning side.
2021/22 SuperLega Credem Banca – regular season (today's matches):