Both head coaches of Italian volleyball national teams have unveiled lists of players for the 2022 FIVB Volleyball Nations League (VNL) on the same day.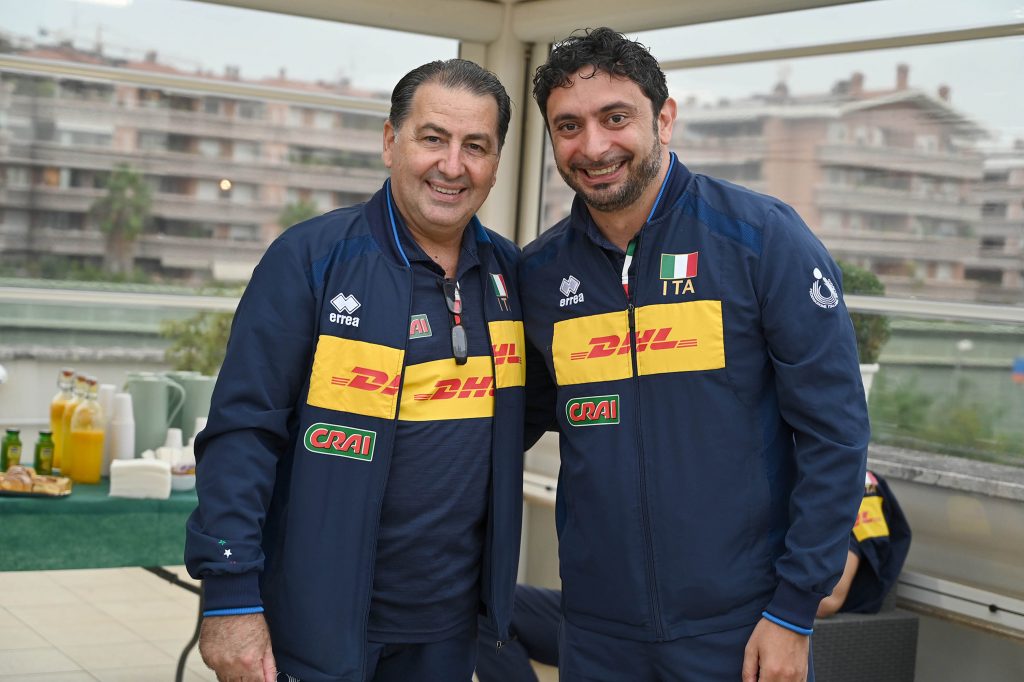 The head coaches of the Italian national teams Ferdinando De Giorgi (men's) and Davide Mazzanti (women's) have communicated the list of the 25 players each who'll be employed for VNL 2022. For each stage (3 weeks, 4 games each) the experts will be able to choose 14 players. In the first week, the European champion Italy Men will be engaged in Ankara, Turkey (May 31- June 5). As for women, they will debut in Ottawa, Canada (June 8-12).
Here are the lists:
ITALY MEN
Setters: Simone Giannelli, Riccardo Sbertoli, Paolo Porro, Marco Falaschi
Middle blockers: Gianluca Galassi, Simone Anzani, Lorenzo Cortesia, Fabio Ricci, Marco Vitelli, Roberto Russo, Leandro Mosca.
Liberos: Fabio Balaso, Leonardo Scanferla, Alessandro Piccinelli
Outside hitters: Daniele Lavia, Alessandro Michieletto, Mattia Bottolo, Francesco Recine, Oreste Cavuto, Davide Gardini, Fabrizio Gironi.
Opposite hitters: Giulio Pinali, Yuri Romanò, Ivan Zaytsev, Tommaso Stefani.
ITALY WOMEN
Setters: Alessia Orro, Ofelia Malinov, Ilaria Battistoni, Francesca Bosio.
Middle blockers: Cristina Chirichella, Anna Danesi, Marina Lubian, Sara Bonifacio, Federica Squarcini, Alessia Mazzaro.
Liberos: Monica De Gennaro, Eleonora Fersino, Sara Panetoni.
Outside hitters: Alessia Gennari, Caterina Bosetti, Miriam Sylla, Elena Pietrini, Anastasia Guerra, Sofia D'Odorico, Alice Degradi, Terry Enweonwu, Elena Perinelli, Loveth Omoruyi.
Opposite hitters: Paola Egonu, Sylvia Nwakalor.