Nikola Grbić made a selection of the Poland National Team players for the 2022 FIVB Men's Volleyball Nations League. The composition of Poland Women for the event is also known.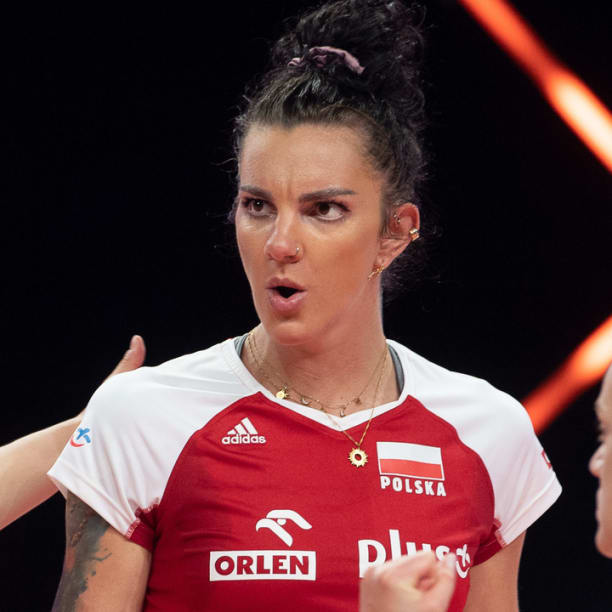 Twenty-five players are on the list of the Poland Men's National Team for the 2022 VNL tournament. The head coach Grbić made the final selection by crossing out 5 players from the preliminary list of 30 players (29 + 1 added later). The players who lost their place in the roster are Krzysztof Rejno, Bartłomiej Bołądź, Piotr Orczyk, Jakub Szymański, and the mentioned "+1", Kewin Sasak. The Poles will start competing in VNL on June 8 in Canada, with 14 players chosen for Week 1.
The list of 25 players called for Men's VNL:
Liberos: Jakub Popiwczak, Kamil Szymura, Paweł Zatorski.
Setters: Jan Firlej, Marcin Janusz, Łukasz Kozub, Grzegorz Łomacz.
Middle blockers: Mateusz Bieniek, Norbert Huber, Karol Kłos, Jakub Kochanowski, Mateusz Poręba, Karol Urbanowicz.
Opposite hitters: Karol Butryn, Łukasz Kaczmarek, Bartosz Kurek, Maciej Muzaj
Outside hitters: Bartosz Bednorz, Tomasz Fornal, Bartosz Kwolek, Wilfredo León, Bartłomiej Lipiński, Kamil Semeniuk, Rafał Szymura, Aleksander Śliwka.
Stefano Lavarini announced the Poland Women squad for this year's edition of the VNL too. There are 25 players on the list. There's one surprise: the starting opposite hitter of the national team for a couple of years, Malwina Smarzek, isn't among those summoned. The player herself explained it, saying: "There's no scandal or conflict. I asked the coach for a break. I have health problems that prevent me from participating in such a difficult and exhausting tournament at the moment." She added that it was more of her decision than Lavarini's. Polish ladies will start the fight in VNL on June 1 in the United States.
The roster of Poland Women:
Liberos: Justyna Łysiak, Maria Stenzel, Aleksandra Szczygłowska.
Setters: Alicja Grabka, Martyna Łazowska, Katarzyna Wenerska, Joanna Wołosz.
Opposite hitters: Karolina Drużkowska, Weronika Sobiczewska, Magdalena Stysiak.
Outside hitters: Martyna Czyrniańska, Paulina Damaske, Monika Fedusio, Zuzanna Górecka, Martyna Łukasik, Julita Piasecka, Olivia Różański, Weronika Szlagowska.
Middle blockers: Klaudia Alagierska, Aleksandra Gryka, Magdalena Jurczyk, Agnieszka Kąkolewska, Anna Stencel, Iga Wasilewska, Kamila Witkowska.