WithU Verona confirmed themselves as the 'favorite killers' as they beat the European vice-champions, Itas Trentino, in Round 2 of the 2022-23 Italian Men's Volleyball Championship.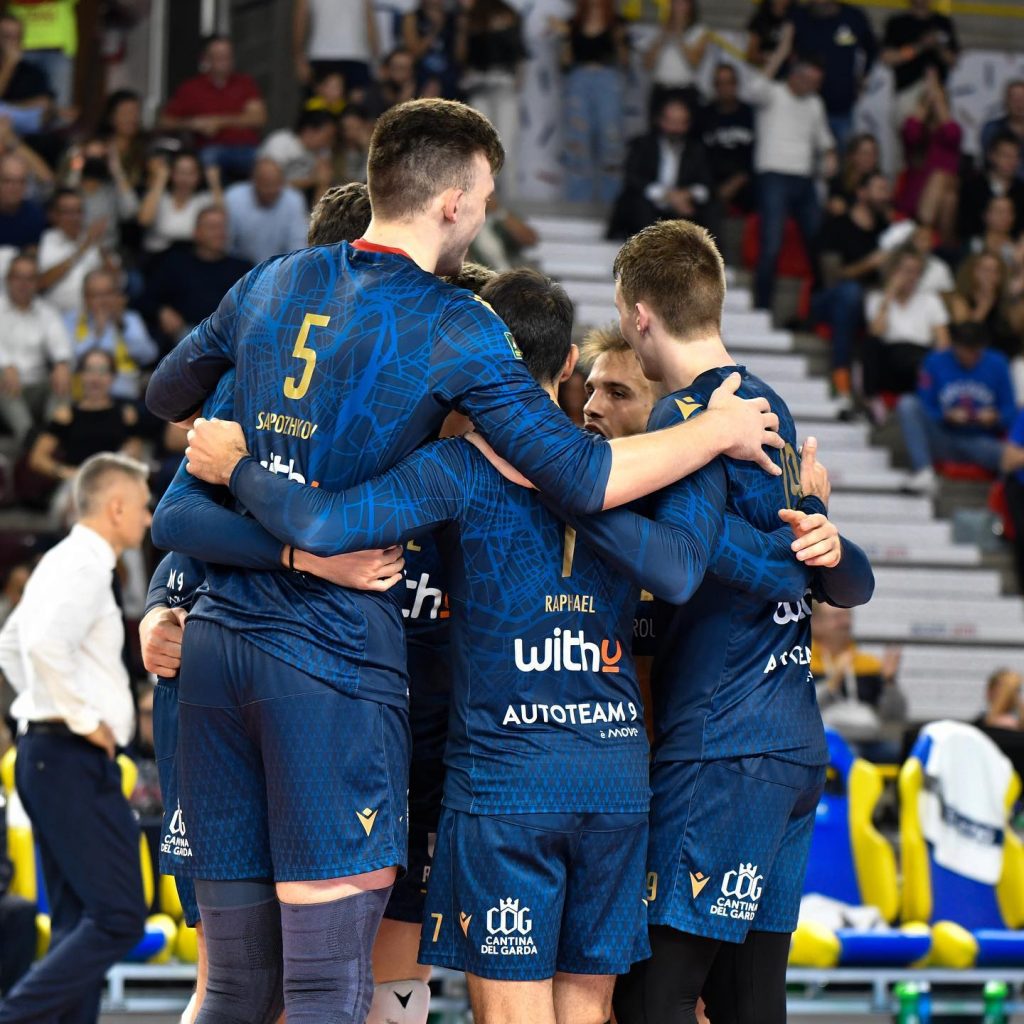 Beating Gas Sales Bluenergy Piacenza, arguably one of the title favorites given the superstars in the roster, in the opening round could be called a beginner's luck of Verona in 2022-23 SuperLega Credem Banca. But, after Radostin Stoytchev's guys downed the officially second-best club in Europe, Itas Trentino, we can freely say that Verona confirmed themselves as the 'favorite killers'.
The 39 points (enriched with 8 blocks) of the 22-year-old opposite on the winning side, Maksim Sapozhkov, marked the match. The Russian giant (2.20m) is definitely the new star of the SuperLega after coming to Verona from not such a reputable club in his home country, Yugra-Samotlor. The Bulgarian, Matey Kaziyski, tallied 28 points for Trentino. Alessandro Michieletto served 5 aces.
Allianz Milano turned around the derby of Lombardy against Vero Volley Monza from 0-2 to 3-2 to record their first win of the new season. The Cuban, Osnilel Mergarejo, top-scored for the Milan side with 18 points even though he played only two complete sets, the fourth and the fifth. The German, Gerog Grozer, put down 28 for Monza. Thomas Beretta made 5 blocks.
2022-23 SuperLega Credem Banca – regular season, Round 2: