Sir Safety Susa Perugia are terrific in the 2022-23 Italian Men's Volleyball Championship.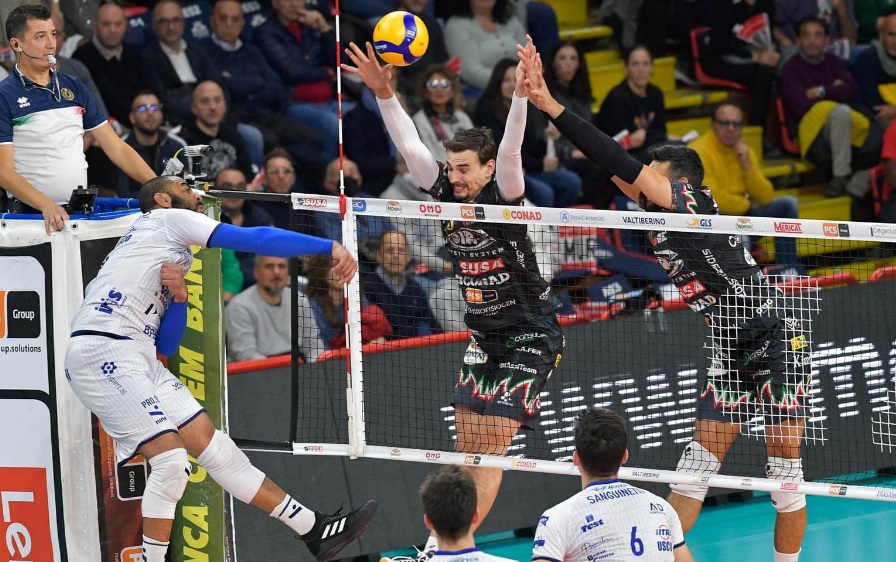 The rivalry between Sir Safety Susa Perugia and Valsa Group Modena has experienced a new act. In the recovery of the fifth round of the 2022-23 SuperLega Credem Banca, the 'Block Devils' were terrific against Modena in the big match to further firm themselves in the first place, having 9-0. This was the first of four matches in 10 days for Andrea Anastasi's guys before their departure for the FIVB Club World Championship. The fiery rhythm indeed. Perugia prevailed over another title contender in just four days.
Cuban Jesús Herrera top-scored Perugia with 13 points. His fellow countryman with a Polish passport, Wilfredo León, made 5 blocks. Anastasi decided to give rest to a few pillars, such as Rychlicki and Gualberto. Turk Adis Lagumdžija was the only player in double digits in Modena's squad: 10 points.
2022-23 SuperLega Credem Banca – regular season, Round 5, Standings