Il Bisonte Firenze suffered defeat in the tie-break against Igor Gorgonzola Novara in the last match of the 21st round of Serie A1.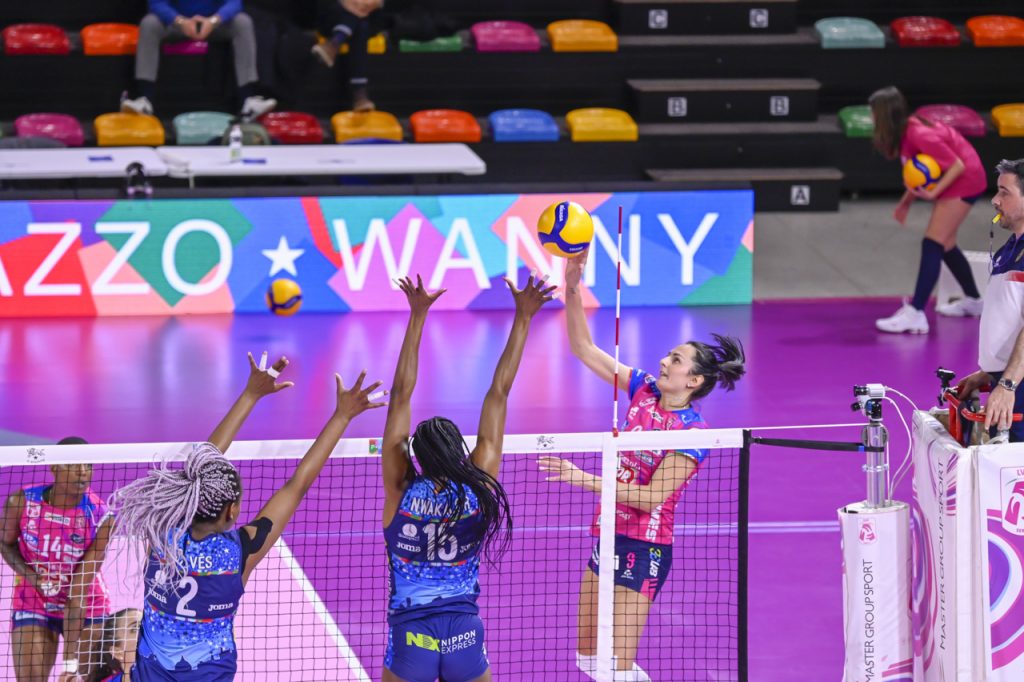 Despite leading two sets to one and a remarkable performance from Nwakalor who scored 32 points with 42% in attack, the bisontine fought tirelessly in the fourth and fifth sets. However, in the decisive moments, Novara proved to be more ruthless, relying heavily on MVP Carcaces who scored 22 points with 44% in attack, and confirmed their superiority.
Despite the defeat, Il Bisonte Firenze's performance is commendable as they have secured points in seven consecutive games, keeping their hopes of reaching the playoffs alive, with only three points away from the target. Meanwhile, Novara, who is tied with Chieri in fourth place, is four points behind Milan, who are currently in third place.
Serie A1 – Round 21
Wash4green Pinerolo vs E-Work Busto Arsizio 1-3 (25-16, 20-25, 21-25, 22-25)
Savino Del Bene Scandicci vs Reale Mutua Fenera Chieri 3-0 (25-21, 25-20, 25-20)
Bartoccini-Fortinfissi Perugia vs Cuneo Granda S.Bernardo 2-3 (25-22, 26-24, 17-25, 23-25, 10-15)
Cbf Balducci Hr Macerata vs Trasportipesanti Casalmaggiore 1-3 (25-21, 18-25, 10-25, 17-25)
Megabox Ond. Savio Vallefoglia vs Volley Bergamo 1991 3-1 (25-22, 25-11, 17-25, 25-12)
Vero Volley Milano vs Prosecco Doc Imoco Conegliano 0-3 (23-25, 15-25, 23-25)
March 6, 2023
Il Bisonte Firenze vs Igor Gorgonzola Novara 2-3 (25-22, 20-25, 25-22, 23-25, 12-15)
STANDINGS
Prosecco Doc Imoco Conegliano 57 (20 – 1)
Savino Del Bene Scandicci 53 (17 – 4)
Vero Volley Milano 46 (15 – 6)
Igor Gorgonzola Novara 42 (16 – 5)
Reale Mutua Fenera Chieri 42 (14 – 7)
Heavy transport Casalmaggiore 32 (10 – 11)
E-Work Busto Arsizio 31 (10 – 11)
Bergamo Volleyball 1991 31 (10 – 11)
Il Bisonte Florence 28 (9 – 12)
Megabox Ond. Savio Vallefoglia 25 (9 – 12)
Cuneo Granda S.Bernardo 23 (8 – 13)
Bartoccini-Fortinfissi Perugia 13 (4 – 17)
Wash4green Pinerolo 11 (3 – 18)
Cbf Balducci Hr Macerata 7 (2 – 19)