Union Raiffeisen Waldviertel crowned themselves the Austrian Men's Volleyball Cup winners for the first time in the club's history.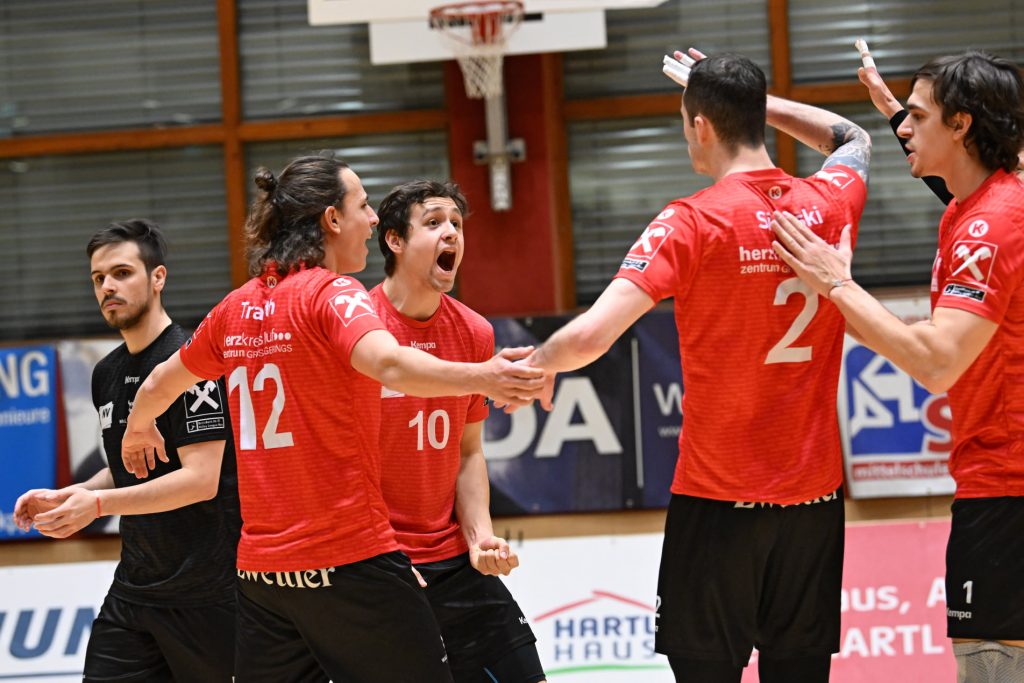 In the city of Zwettl, Union Raiffeisen Waldviertel beat 4-time holders VCA Amstetten NÖ in the final of the 2021/22 Men's Austrian Volley Cup with a score of 3-1 (20-25, 27-25, 25-20, 25-11). After 104 minutes and after coming back from 21-24 in the 2nd set (they already trailed 0-1 in the sets), 'The Northmen' prevailed and took the title in the competition for the first time ever.
Waldviertel were led in the final by the Czech Marek Šulc (23 points), Canadian Samuel Taylor-Parks (6 blocks), and Lithuanian Audrius Knašas (80% reception; 30 digs, 67% excellent).