Il Bisonte Firenze 'tripped' Vero Volley Monza in their race for the top seed in the 2021/22 Italian Women's Volleyball Championship.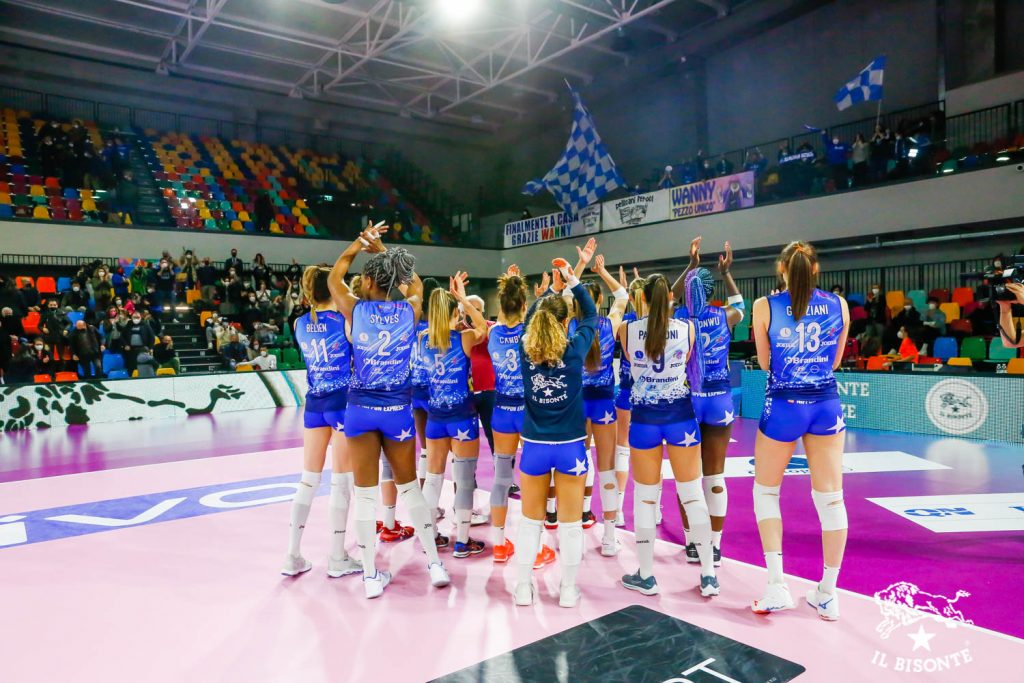 Il Bisonte took another formidable scalp in the 2021/22 Serie A, confirming itself as a very tough opponent for the bigs of the championship. After breaking the largest-ever winning streak in the world of volleyball (the one of Prosecco Doc Imoco Volley Conegliano) in the first part of the season, now in Round 23, the Florence-based side stopped Monza at the tie-break. Monza thus lost 1st place in the standings, even slipping to 3rd. Il Bisonte were driven by Sylwia Nwakalor (30 points), French Amandha Sylves (4 blocks), and Dutch Jolien Knollema (82% reception; 17 digs, 71% perfect).
Igor Gorgonzola Novara overtook the top spot (even though they played the fewest number of matches of all sides in the league) in the chart after prevailing over Megabox Ondulati Del Savio Vallefoglia in 4 sets on the road.
Prosecco Doc Imoco Volley Conegliano settled at No. 2 at the moment. The titleholders swept Bartoccini Fortinfissi Perugia, still having big chances, which at one point were quite relative, of taking the top seed.
2021/22 Serie A – regular season, Round 23: