South Korea women's Seoul GS Caltex Kixx brought the cup back on the 2022 Suncheon-Dodram Cup professional volleyball tournament final, held in the country's southwestern city Suncheon on Saturday (August 20) afternoon.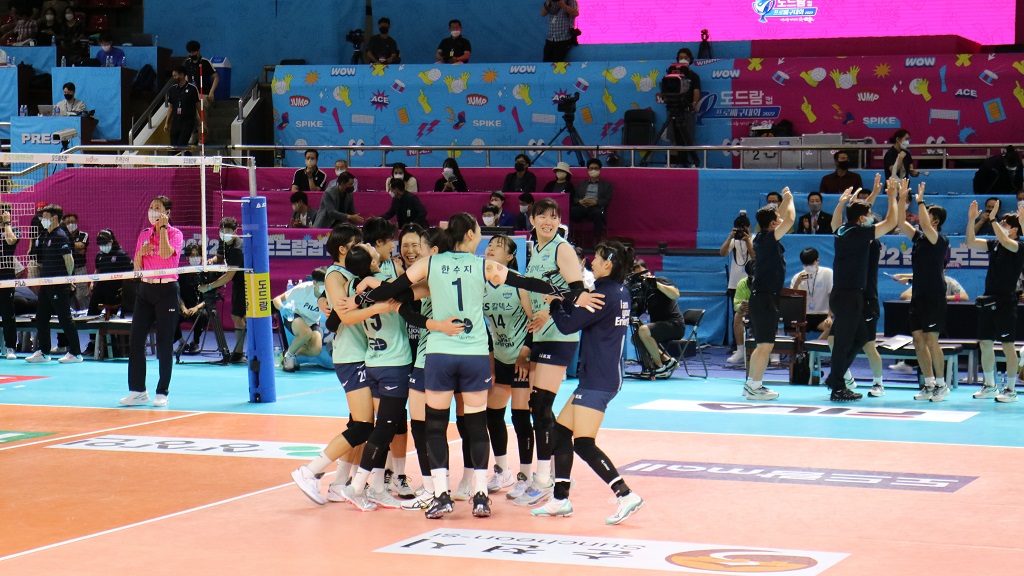 It's Seoul Caltex's fifth tournament victory, the most ever among the country's women's clubs.
Seoul Caltex's last tournament victory was in 2020. In the final, they swept Gimcheon Korea EX Hi-Pass by 3-0 (25-21, 25-19, 25-22).
Moon Ji-Yoon, the opposite spiker of the winning side, was selected as MVP of the cup, by scoring 17 points in the final, totaling 63 points for the 4 games of the tournament.
Moon, 5th season in her career, told the public interview, "this tournament was a good chance to know how much I could do (on volleyball)".
Gimcheon Hi-Pass, had swept "volleyball empress" Kim Yeon-koung's Incheon Heungguk Life Pink Spiders in the semifinal on Friday, however, showed an abysmal performance at the final.
Seoul Caltex's head coach Cha Sang-Hyun stated to the media after their cup-back, "exercise is everything, I trust exercise is just to the cup".
South Korea men's tournament will start on Sunday, with its final on August 28. The country's season league is scheduled to begin on October 22.