One of the best American female volleyball players at the moment, Jordan Thompson, simply can't seem to catch a break.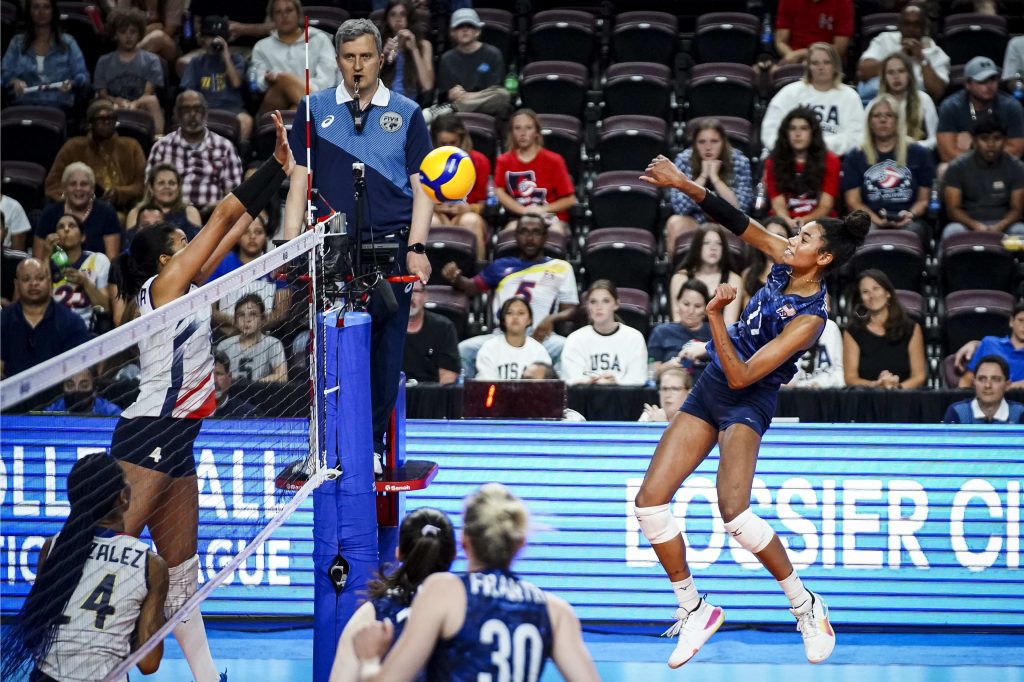 The US National Team won't be competing in the 2022 FIVB World Championship (they'll play their first match in the tournament tomorrow against Kazakhstan) with a roster initially defined by the head coach, Karch Kiraly. Practically, on the eve of the opening match, the last-minute change on the 14-player list saw Danielle Cuttino replace Jordan Thompson in the opposite hitter's department.
There's no information in regard to a dropout of a 25-year-old Thompson from the roster, but rumors say she'll miss out on the World Champs due to injury, most likely the one that has been making her life miserable for the last year and a half – a right ankle injury. First, due to unsatisfactory performance in connection to the injury, she was let go from Turkey's Eczacıbaşı Dynavit in December of 2021. After starting the Tokyo Olympics last year in a great manner, Thompson got injured again and, apart from the first four matches, she was sidelined for the rest of the tournament that ended with winning the gold medal of her national team. Then, she took part in the FIVB VNL this summer and everyone thought she'll be fit for the World Championship. However, this turned out not to be the case.
Thompson committed to Italy's Vero Volley Monza for the next club season.