Japan women's JT Marvelous, based in Kobe, held a training camp at South Korea's Incheon Heungguk Life Insurance Volleyball Club Pink Spiders' training center from September 16 to 22.
It was the first foreign club team's training camp in South Korea since the Covid-19 outbreak. Both Marvelous and Pink Spiders have been twinned since 1988.
During the camp, JT Marvelous played three scrimmages with Pink Spiders, and another one with Suwon Hyundai Hillstate.
Marvelous' head coach Tomoko Arihara stated in response to WoV's inquiries after the last scrimmage with Pink Spiders on Wednesday (September 21):
"We have been practicing well in Korea to prepare for the regular season in Japan, pretty fruitful, and Pink Spiders' moods are good, they are taller than us, playing is well dynamic. Our goal is to win back the Japan championship".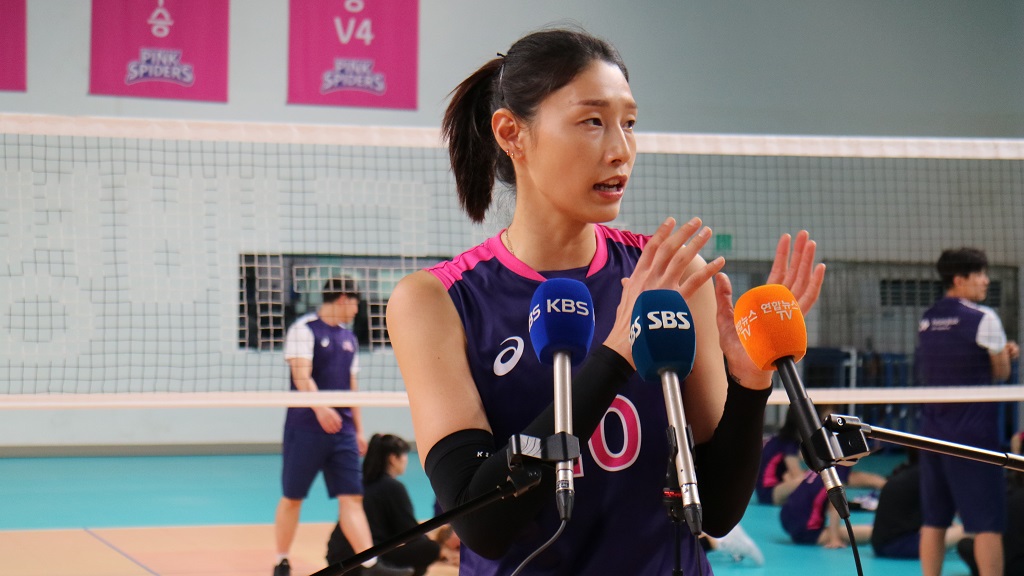 Marvelous, placed second in Japan's V League 2021-2023, clinched the championship in a row since the league started in 2018.
Both Pink Spiders' "volleyball empress" Kim Yeon-koung, and Pink Spider's new head coach Kwon Sun-Chan, described Marvelous as "very solid defense with the organization".
Kim, played in Marvelous from 2009 to 2011, received attention from Marvelous' camp. Head Coach Arihara stated – "We are learning a lot from Kim, as she is a world-class player".
Marvelous' American opposite Karsta Lowe, who played at Athlete Unlimited in the US league in the previous season, also stated about Kim, "She is really a popular player, a good chance to see what it's like to be against a hard hitter and how to respond". She added, Pink Spider's Bosnian opposite Jelena Mladjenović – who played South Korea's Daejeon KGC in the last season – pointed out as a "strong hitter".
Lowe joined Marvelous four days before the camp in Korea.
"This is the first scrimmage in Marvelous, it feels good, showed improvement on blocking, it was fun to know and see how we play in a competition together. I want to be really efficient and accurate on my attacking for the season".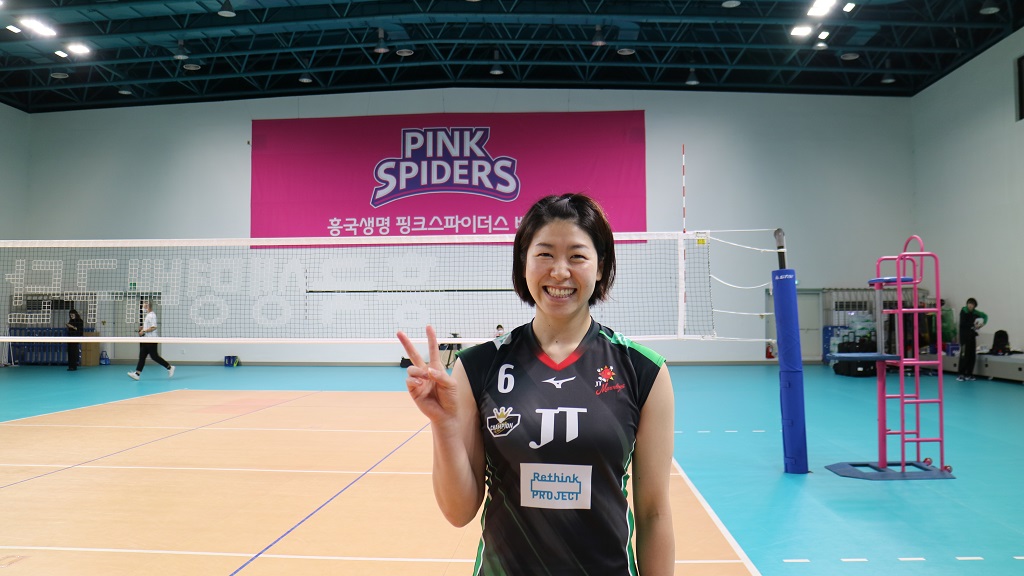 Marvelous' captain libero Yuka Meguro mentioned.
"We learned 'mentality' after being blocked during the camp, as Kim and Jelena's such solid mentality after being attacked was amazing". She added, "They did 'hybrid serve', as they switch drive or floater often, which is rare in Japan, and were impressed that Pink Spiders are more focused on serve".
Yuki Nishikawa, an opposite hitter at Marvelous, an Asian Cup champion member of Japan in August, also stated.
"I was able to attack with strength as well as a feint; that was a good improvement, but I saw the necessity to improve mental risk management more".
Marvelous' outside hitter Mizuki Tanaka, another Asian cup winner of Japan, designated by Kim as the most impressed player today, told to WoV:
"Pink Spiders were pretty speedy in pace, such as high set and utilizing a middle, we need to improve those for the season".