The head coach, Karch Kiraly, has chosen the 14 players who will represent the US National Team in the 2022 FIVB Volleyball Women's World Championship.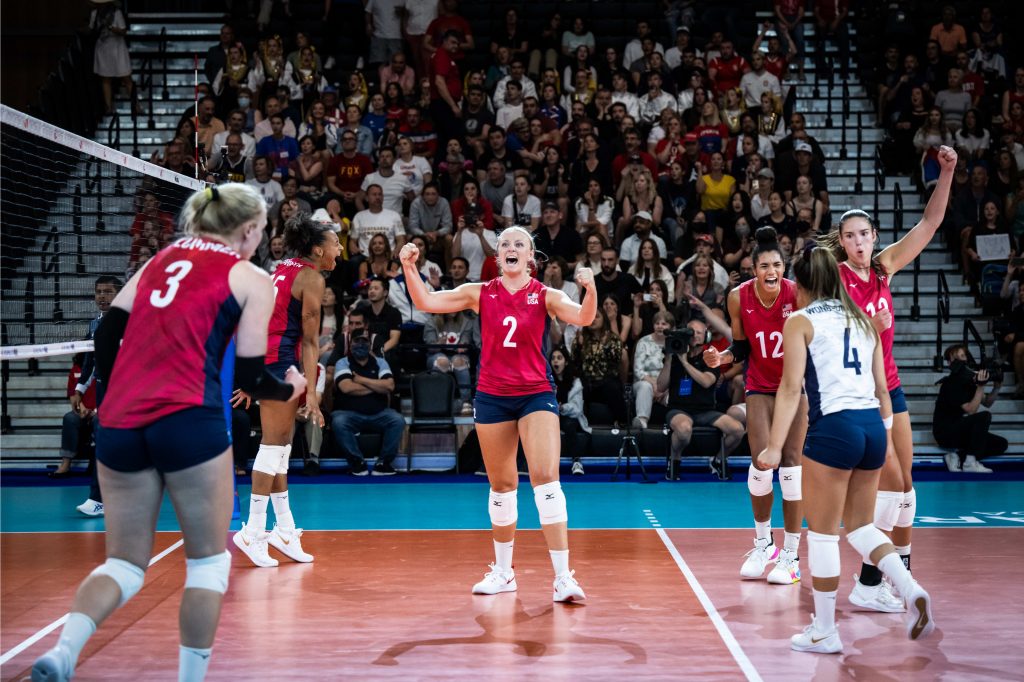 Kiraly has chosen the players he'll put on all bets in the World Championship, starting tomorrow. The 14-woman roster doesn't have the names of Micha Hancock, Kathryn Plummer, and Dana Rettke.
Whilst crossing out the first two of these players from the official roster for the event in the Netherlands and Poland wasn't surprising given the competition in their positions (setter and outside hitter, respectively), leaving out the third-mentioned player was kind of strange. The MVP of the last NCAA and current member of Italy's Vero Volley Monza could've found her place in the middle blocker's department on the squad.
The US National team roster for World Champs:
Setters: Jordyn Poulter, Lauren Carlini
Opposite hitters: Jordan Thompson, Andrea Drews
Outside hitters: Kelsey Robinson, Sarah Willhite, Alexandra Frantti, Kara Bajema
Middle blockers: Chiaka Ogbogu, Haleigh Washington, Anna Stevenson, Hannah Tapp
Liberos: Justine Wong-Orantes, Morgan Hertz