In a spectacular game of the third round of 2021/22 Polish Men's Volleyball Championship, Projekt Warszawa downed titleholders Jastrzębski Węgiel.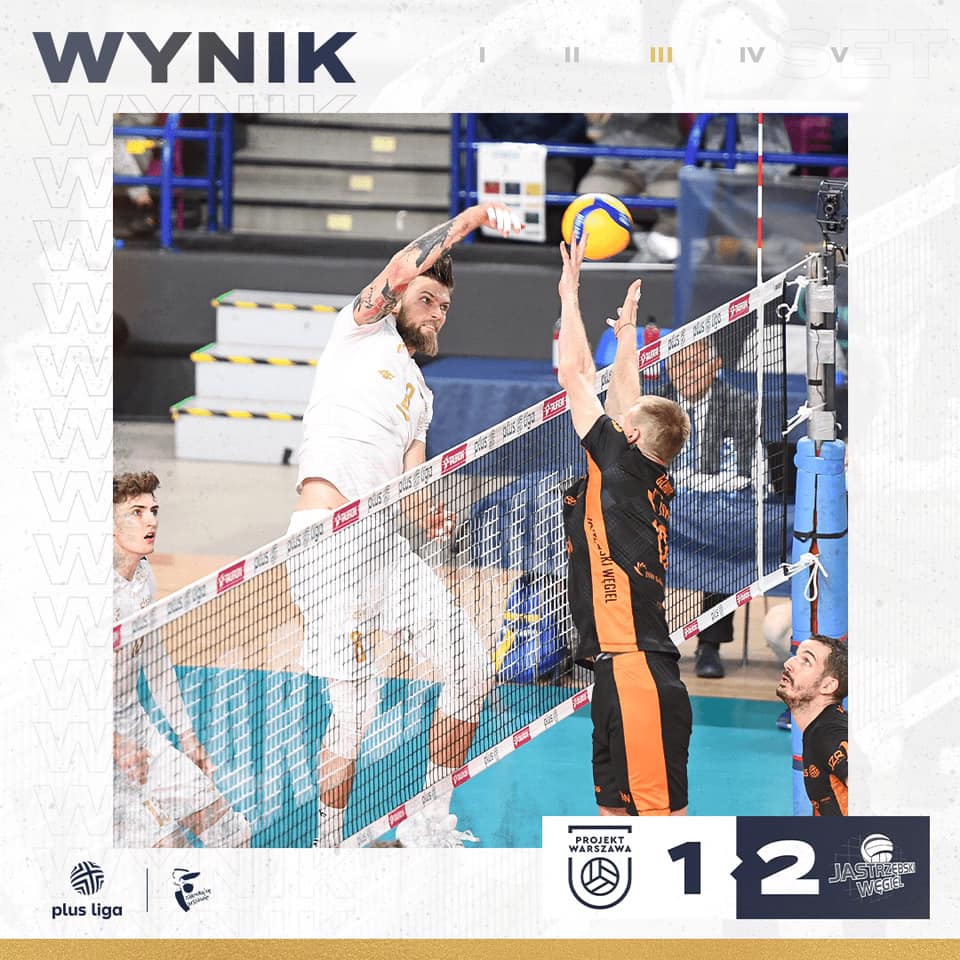 The Round 3 clash of the two medalists of the last PlusLiga promised a good match – and it turned out to be much more than that. In 159 minutes of a play in the Polish capital, the bronze medalists Warszawa inflicted the first defeat in the season to champions Jastrzębski after the tie-break. The two coaches, Anastasi and Gardini, relied a lot on the challenge system in the last two sets which caused a lot of confusion on the court, so much that the umpire had to watch some situations several times. After all, the video check saved Warszawa from losing the match on the first match ball of their rivals in the tie-break. Jastrzębski had one more, while Warszawa took advantage of their third match ball in the fifth set. The fourth set was also highly intense, with Warszawa converting only their set ball No.7.
Bartosz Kwolek top-scored the winning side with 22 points. Andrzej Wrona set up six blocks including the one on Jastrzębski's most efficient player, the Frenchman Stéphen Boyer (26 points), in the last point of the tie-break, i.e. the match.
2021/22 PlusLiga – regular season, Round 3 (today's match):
Projekt Warszawa – Jastrzębski Węgiel 3-2 (20-25, 25-21, 19-25, 32-30, 22-20)