The Incheon Korean Air Jumbos successfully started their title defense campaign in the South Korean Men's Volleyball Championship.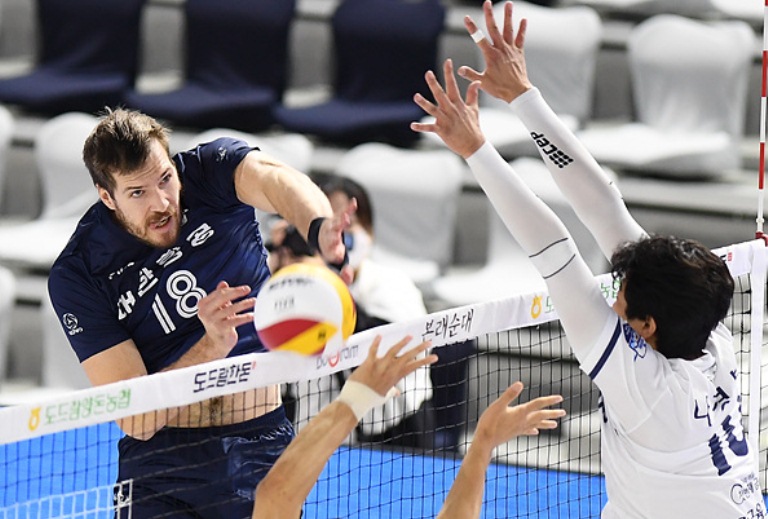 The Incheon Korean Air Jumbos opened the 2021/22 Dodram V-League by earning three points to their account. In a replay of the last playoff finals, they prevailed over Seoul Woori Card WooriWON in four sets, partially 25-18, 27-25, 19-25, and 25-22.
Lincoln Williams was super in the attack on the winning side. The number of points the Australian international scored (31) is notable but his attacking efficiency was even more impressive (70.6 %). He included four blocks in his scoring output.
This match was a debut of a 34-year-old Finnish expert Tommi Tiilikainen on the bench of the Jumbos, by which he officially became the youngest head coach in the history of the V-League.
2021/22 Dodram V-League – regular season (today's matches):
Incheon Korean Air Jumbos – Seoul Woori Card WooriWON 3-1 (25-18, 27-25, 19-25, 25-22)