Defending champions GS Caltex KIXX victoriously opened the 2021/22 season in the South Korean Women's Volleyball Championship.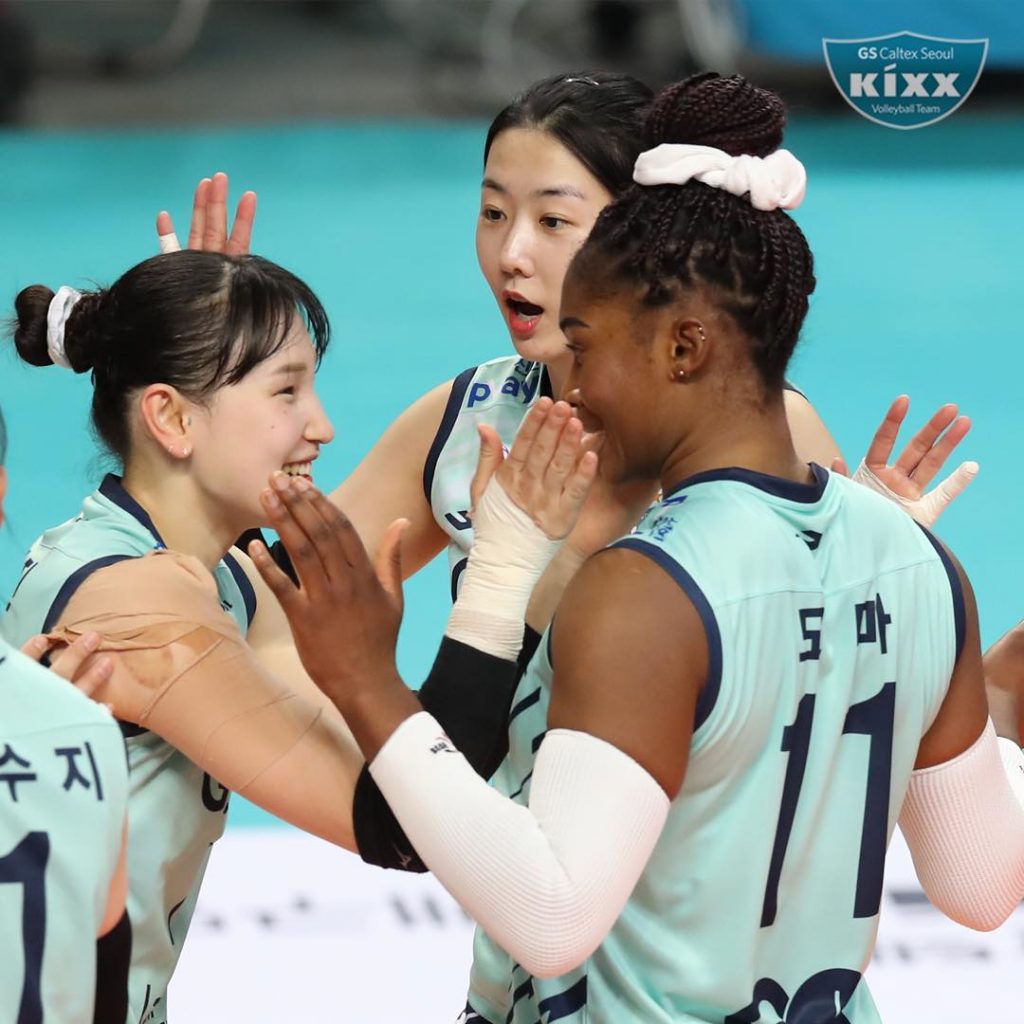 GS Caltex KIXX defeated the Heungkuk Life Pink Spiders in a replay of the last season's playoff finals with a score of 3-0 (25-21, 27-25, 25-22) in the opening match of the 2021/22 Dodram V-League.
The latter remained without all main weapons from the last season: the Lee sisters were banished from Korean volleyball, Kim Yeon-Koung moved to China, while Kim Se-Young retired. The Seoul side, which achieved the first-ever "triple-crown" in the Korean women's volleyball last season relied a lot on a new import, Laetitia Moma-Bassoko (replaced American Merete Lutz) today. The Cameroonian was sluggish in the first set, but the more the match unwrapped, the more she showed quality for which she was hired. Moma-Bassoko scored the highest number of points for Caltex (20).
2021/22 Dodram V-League – regular season (today's matches):
GS Caltex KIXX – Heungkuk Life Pink Spiders 3-0 (25-21, 27-25, 25-22)