Dinamo Krasnodar showed they are in the top four in the charts of the 2021/22 Russian Women's Volleyball Championship for a reason.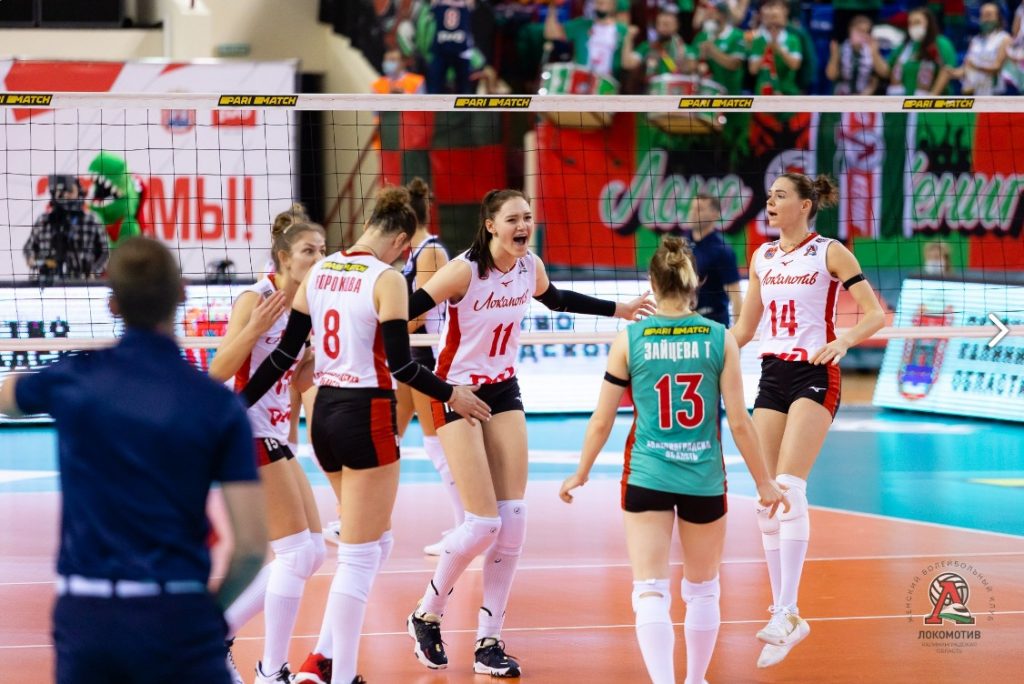 The champions Lokomotiv had to pass quite a difficult test in Round 7 of the 2021/22 Women's Superliga Parimatch. Even the fact they were left on a single-digit number of points in two sets, the first of which put their rivals in the lead of 2-1, didn't break the spirit of the players of Dinamo Krasnodar, which showed they are in the top four in the charts (currently fourth) for a reason, pushing the match against Lokomotiv to the tie-break. Until today, the Kaliningrad team dropped only one set in six matches.
Irina Voronkova tallied 28 points on the winning side, while Yuliya Brovkina set up as many as eight blocks. Lokomotiv remained at the top of the standings, but due to losing one point today, their advantage over the closest followers Dinamo-Ak Bars (beat Minchanka 3-0 today) has decreased to three points.
2021/22 Women's Superliga Parimatch – regular season, Round 7 (today's matches):