Zenit-Kazan triumphed in the first part of the season in the Russian Men's Volleyball Championship.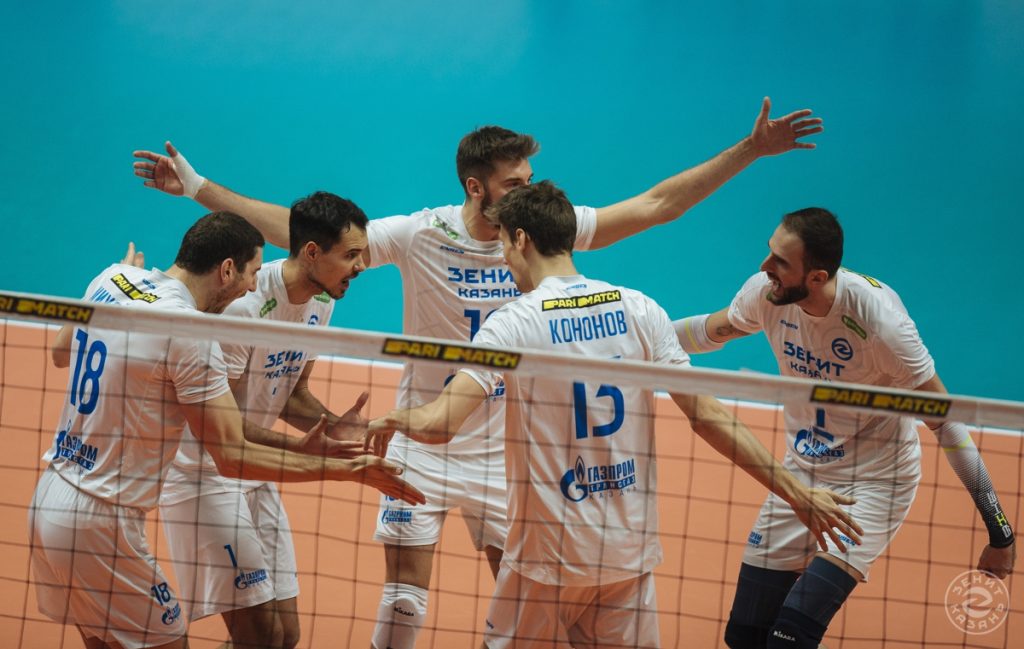 Zenit-Kazan recorded the 13th straight-set win in a row, the 17th successive win overall, to finish the first part of the season in the 2021/22 Men's Superliga Parimatch at the top of the charts. The Tatarstan region club swept Yugra-Samotlor in Round 13 mostly thanks to Dmitriy Volkov who scored 17 points (4 blocks).
Kuzbass are on the right track to annul the weak performance from the start of the season. The Russian men's club champions from two years ago recorded the 4th successive win in the Superliga Parimatch and moved up from the 8th to 6th place in the standings. The increase in the form of the Kemerovo side somehow coincided with the moment they got weakened in relation to the beginning of the season. Namely, when Brazilian opposite hitter Alan Souza terminated the contract with the club due to injury. This only shows how big of potential exists in the Kuzbass squad.
Zenit Saint Petersburg noted the 6th successive triumph in the league and improved their placement by one spot in the standings – from 4th to 3rd.
2021/22 Men's Superliga Parimatch – regular season, Round 13:
Postponed
Dinamo-Lo – Lokomotiv
Ural – Belogorie
January 16
Neftyanik – Dinamo Moscow