Just like in the men's competition, the match for the Russian Super Cup for women was also a part of the national championship's regular season – and it went into the hands of Dinamo Ak-Bars.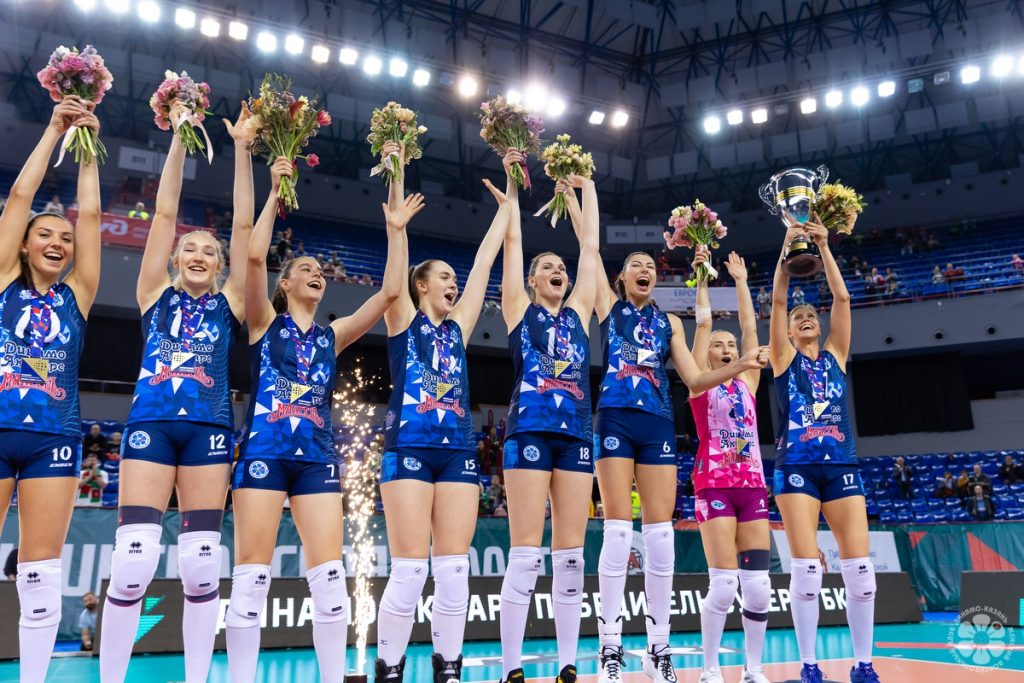 For the second time in history, Dinamo-Ak Bars won the Russian Women's Super Cup (Суперкубок России Женщины). In the match of the fourth round of the 2022–23 PARI Superliga for women (PARI Суперлига Женщины), which was also the match for the mentioned trophy (just like in the men's competition), the Kazan side defeated the reigning champions of Russia, Lokomotiv, with a score of 3-0.  Thus, the Novosibirsk club has lost their second match of the season already, both to title contenders.
Angelina Lazarenko scored 16 points for Dinamo and became the most productive player in the match counting the compositions of both rivals. At the same time, she earned 8 points with a block. Dariya Zamanskaya made 71% reception (17 digs, 1 error, 47% excellent). Lokomotiv couldn't count on the new rising star of Russian volleyball, Tatyana Kadochkina, who got injured in the last round. Kseniya Parubets and Yuliya Maksimova tallied 10 points each on the losing side.
2022-23 PARI Superliga for women – regular season, Round 4: