The 'derby of Zenits' has brought us a very exciting Round 6 match of the 2022-23 Russian Men's Volleyball Championship.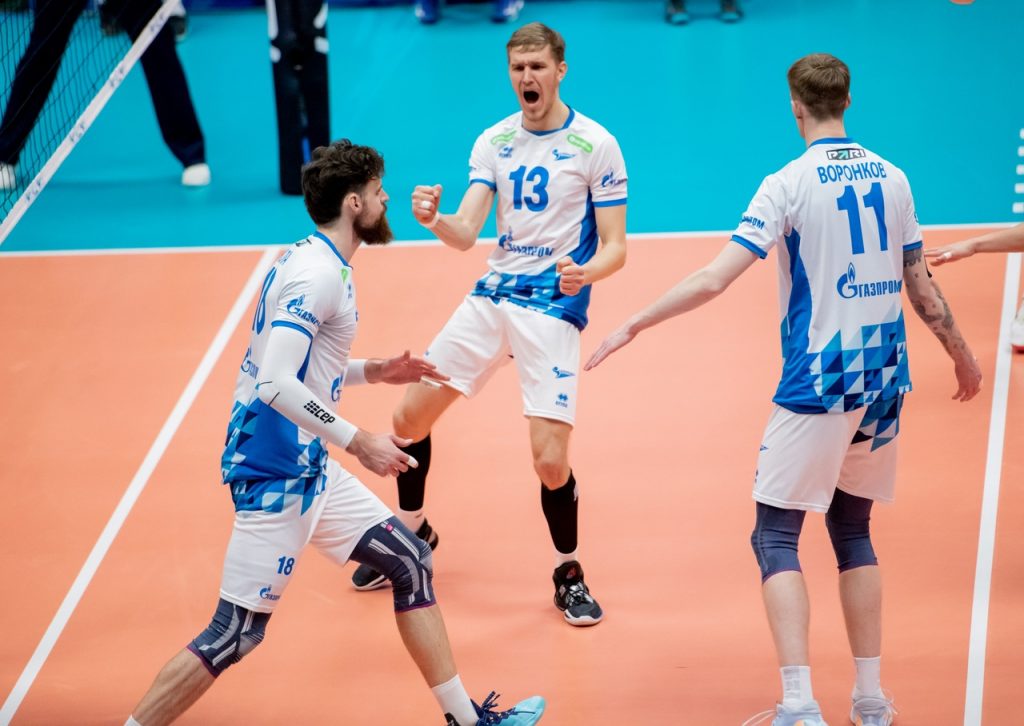 The rivalry that was established five years ago when Zenit Saint Petersburg was founded had its exciting sequel in Round 6 of the 2022-23 PARI Superliga for men (PARI Суперлига мужчины). The 'Piters' prevailed over namesakes from Kazan in the tie-break, which is pretty much the usual way they beat the other Zenit (in not-so-common cases thus far).
Zenit St. Petersburg took the lead in sets of 2-0. Then they put Zenit-Kazan in a subordinate position in the third (15-11) and fourth sets (18-15), but Aleksey Verbov's players managed to catch up with it and force the tie-breaker. Ultimately, they surrendered to the Saint Petersburg side, who remained the only undefeated Superliga participant with a 6-0 to solely occupy the top spot in the charts.
Viktor Poletaev outscored all the other players on the court. The opposite of Zenit St. Petersburg tallied 32 points. Dmitriy Kovalev and Maksim Kosmin made 5 blocks apiece. Maksim Mikhaylov scored 28 points for Zenit-Kazan. Artem Volvich had an 80% attack (12/15, 1 error).
2022-23 PARI Superliga for men – regular season, Round 6: