Zenit Saint Petersburg are very dominant with the first quarter of the regular season of the 2022–23 Russian Men's Volleyball Championship coming to an end.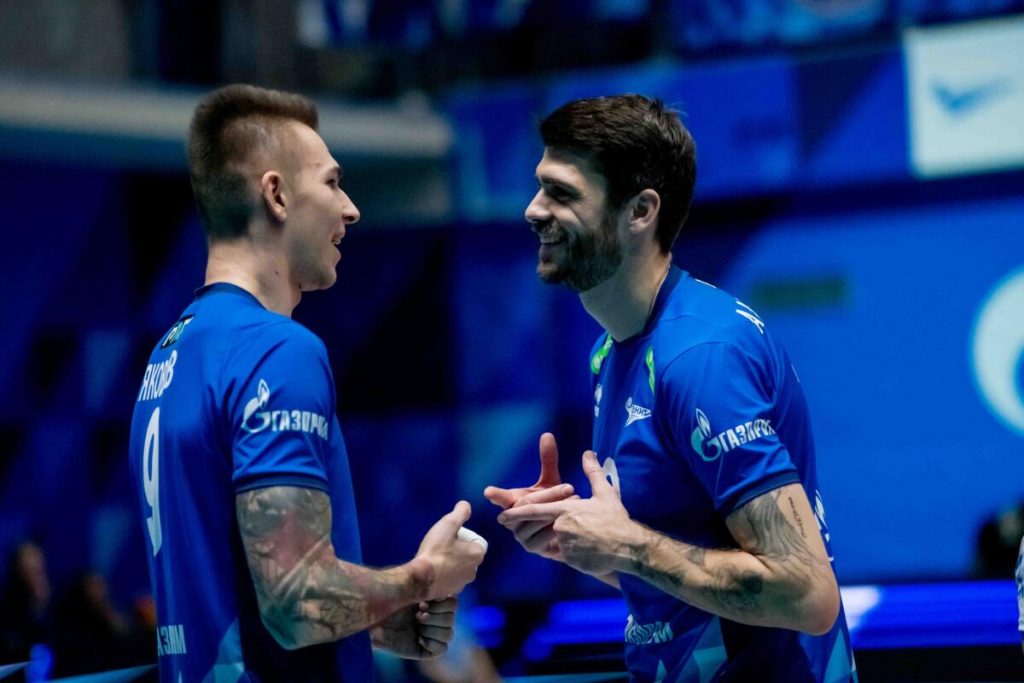 The game in St. Petersburg within Round 7 of the 2022-23 PARI Superliga for men (PARI Суперлига мужчины) between the home side of Zenit and a foreign side of Stroitel (from Belarus) was important for two details: the American star Matthew Anderson for the first time appeared for Zenit in the league match (he played in the second phase of the Russian Cup) and was paired up with Egor Kliuka on the outside hitter's position. Also, the team was led by former Russia Women's National Team head coach, Sergio Busato, instead of Andrey Tolochko, who was temporarily absent due to illness.
The intrigue didn't seem to be visible at all in the match between the first (and undefeated) and the last (16th and winless) teams of the Superliga. Viktor Poletaev top-scored for Zenit with 17 points (83% attack, 10/12), the figure in which he incorporated 6 aces. The Frenchman Jénia Grebennikov made 92% (12 digs, 33% excellent).
2022-23 PARI Superliga for men – regular season, Round 7: