Ahead of the last round that will give the winners of the 2021 South American Women's Volleyball Club Championship in Brasília, Itambé/Minas and Dentil/Praia Clube secured places at the next FIVB Club World Championship.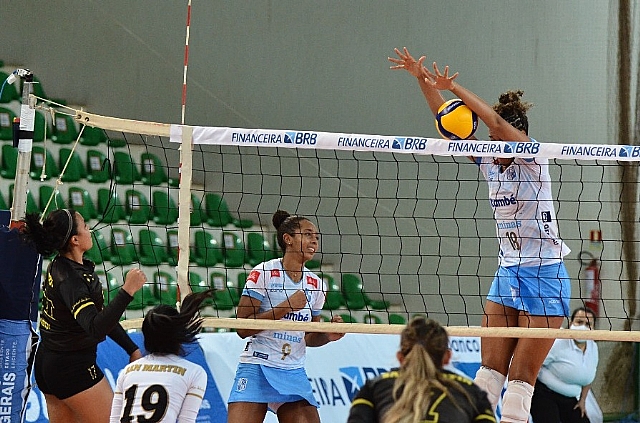 Brazil's Itambé/Minas, for which the 18-year-old Júlia Kudiess scored 16 points, beat Bolivia's Club San Martin 3-0 in the fourth round of the 2021 South American Women's Club Championship to guarantee themselves a berth in the 2021 FIVB Club World Championship and a dispute for the continental title against fellow countrymen Dentil/Praia Clube. Minas are only behind leaders Praia in the charts – both won all three matches so far in three sets, which gives them nine points apiece. However, Praia didn't drop a single set, while Minas dropped one because of which they are at a disadvantage ahead of mutual encounter for the trophy on Tuesday.
In the match that concluded Day 4 of the tournament, Brasília Vôlei put on a show in front of their fans. The club that hosted the South American Club Championship for the first time beat Uruguay's Olimpia 3-0 (25-14, 25-8, 25-11), with Sara Dias tallying 15 points.
2021 South American Women's Club Championship – Round 4: