Former EMS Taubaté Funvic, now under the name Vôlei Funvic Natal, showed strength against Goiás Vôlei at the debut in the 2021/22 Brazilian Men's Volleyball Championship.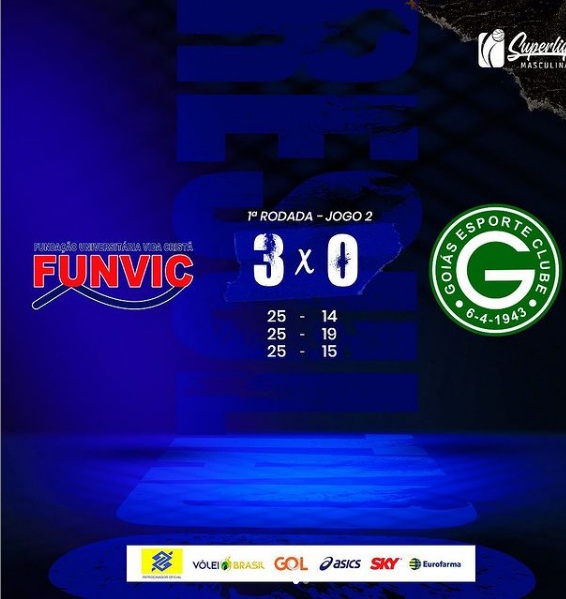 After turbulent summer during which they left Taubaté due to the lack of financial support and started the legal battle against the Brazilian federation (CBV), the Men's Superliga two-time defending champions debuted in the new season with confidence.
Now under the new name (Vôlei Funvic Natal), new base city (Natal), and recontructed squad (remained without Bruninho, Borges, Douglas Souza, Maurício Souza…) they beat the league's newcomers Goiás 3-0 (25-14, 25-19, 25-15) at Nélio Dias, the hall that will be their new home instead of Ginásio do Abaeté. Matheus Krauchuk stood out the most in this match for Natal according to media reports.
2021/22 Men's Superliga – regular season, Round 1 (matches played so far):