Developres Bella Dolina Rzeszów defeated # VolleyWrocław 3-0 and took the lead in the 2021/22 Polish Women's Volleyball Championship.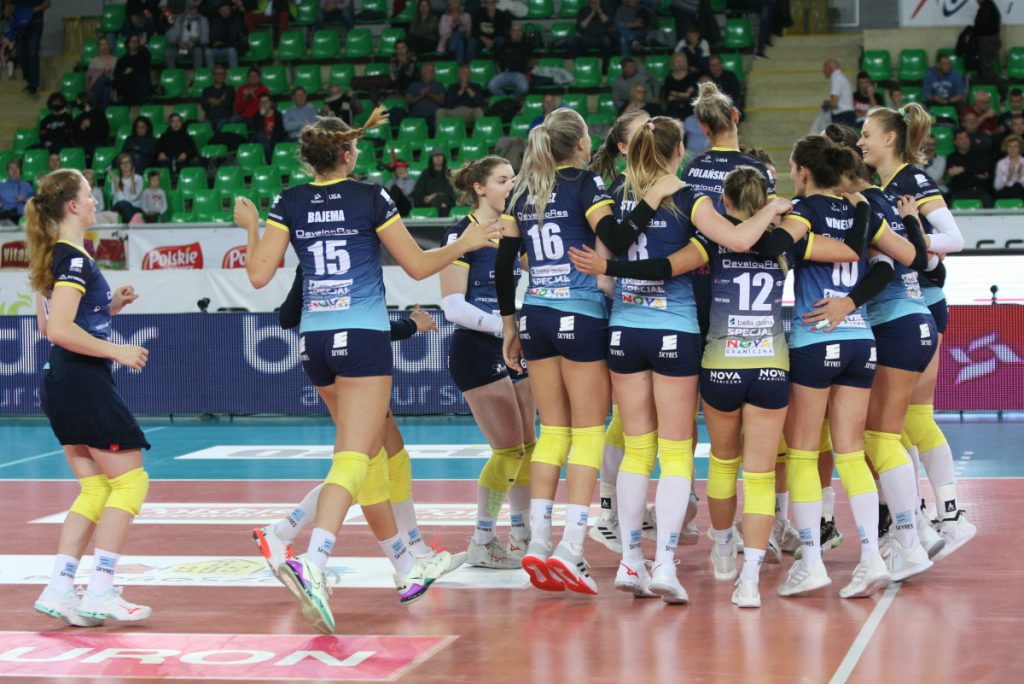 In the last match of the fifth round of the 2021/22 TAURON Liga, Developres downed Wrocław 3-0 (25-19, 25-18, 25-15).  Prior to the match, the team commanded by the Frenchman Stéphane Antiga had a full set of victories, plus it won the Super Cup a few days ago. On the other hand, Wrocław have won only one game so Developres were clear favorites and justified this role.
Brazilian Bruna Honório and Georgian Anna Kalandadze scored 12 points apiece on the winning side. The latter included four aces into her output.
2021/22 TAURON Liga – regular season, Round 5: