USA Volleyball announced a list of 12 players for the Tokyo 2020 Olympics.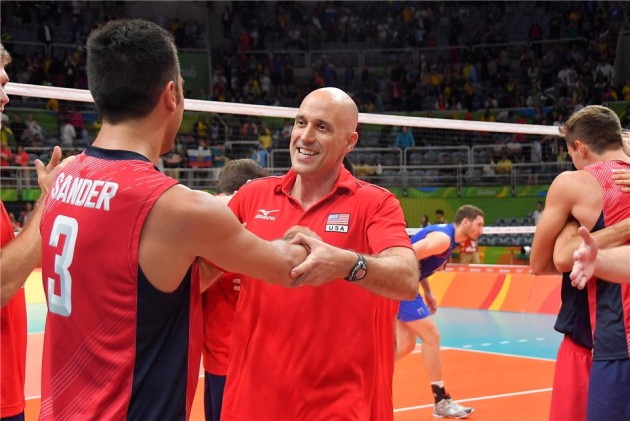 The list of 12 players by head coach John Speraw, includes eight players from Rio 2016 (David Lee, Reid Priddy, Aaron Russell and Murphy Troy are four players missing from previous Olympics). Recall, five years ago, in a match for 3rd place, the United States defeated Russia 3-2.
Matthew Anderson and David Smith are on their way to their third Games. David Smith (36) is the oldest player in the team while the youngest are 24-year-old Kyle Ensing and T.J. DeFalco. Both will play in the Olympics for the first time, as will two other players – Garrett Muagututia and Mitch Stahl.
USA Roster for the Olympic Games Tokyo 2020
Setters: Kawika Shoji, Micah Christenson
Opposites: Matt Anderson, Kyle Ensing
Outside hitters: Taylor Sander, T.J. DeFalco, Thomas Jaeschke, Garrett Muagututia
Middle blockers: Mitch Stahl, Max Holt, David Smith
Libero: Erik Shoji