If you are locked into volleyball on social media you will often see clips of training drills that follow the coach on one concept, i.e. one coach throwing or hitting or tipping balls at a single player who must defend until exhaustion. There is always debate in the comments about whether this is a valid drill or not. New coaches will see there is no link between the drill and the game. Old coaches / players will say something like we did it like that and volleyball was better then. But sometimes I wonder how those drills were 'invented' in the first place. And I use the word invented deliberately because before those drills, volleyball looked like this…
If you can see the link between that game and this drill…
…you a better human than me.
The original videos from which these clips were taken are here and here.
About Mark Lebedew: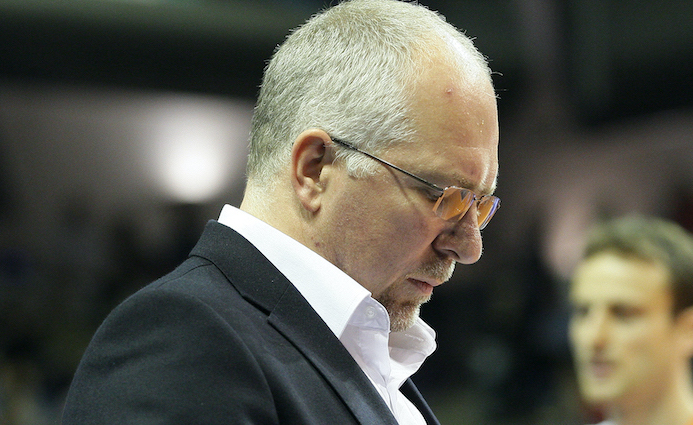 Mark Lebedew authors the At Home on the Court Blog. He coaches professionally in Poland, from january 2021 with eWinner Gwardia Wrocław, in season 2019/20 with Aluron Virtu CMC Warta Zawiercie and in the period 2015-2018 with KS Jastrzębski Węgiel. That follows five seasons Germany where his Berlin Recycling Volleys won three straight league titles and a CEV Champions League bronze medal. He has prior professional experience in Belgium and Italy. Mark was also Head Coach for the Australian Men's National Team. From 2021/2022 leads VfB Friedrichshafen, while in 2022 he led the Slovenian national team during the Volleyball Nations League.
Mark partnered with his brother and father to translate and publish "My Profession: The Game", the last book by legendary Russian coach, Vyacheslav Platonov.
With John Forman, he is behind the Volleyball Coaching Wizards project (link http://volleyballcoachingwizards.com/) which identifies great coaches from all levels, making their experience, insights, and expertise available to people all over the world. The project has produced multiple books, a in e-book format available here ( link to http://bit.ly/34yakou ) or at Amazon here (link https://amzn.to/2JRqTE6).
In 2021, he launched project Webinars and Presentations on Demand. If you are interested for coaching presentations and webinars available on demand, click here.