The Brazil Men's Volleyball National Team member Douglas Souza was a victim of disparate treatment because of his sexual orientation while traveling to join his new club teammates in Italy.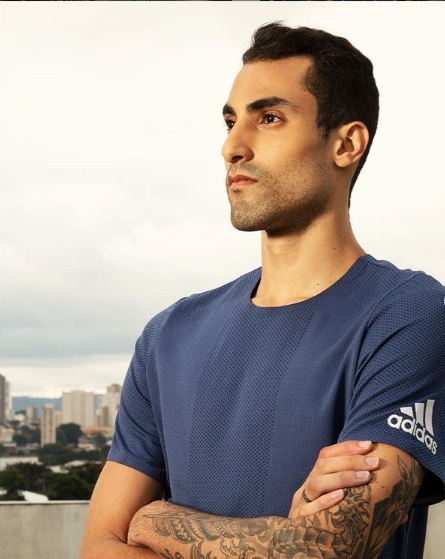 One of the best Brazilian players Douglas, who was on his journey to joining his new teammates in the Italian club Tonno Callipo Calabria Vibo Valentia, and his partner experienced discrimination upon arrival at Amsterdam airport from São Paulo. The player, who declares himself as homosexual, shared the story on Instagram. His misfortune began at passport control.
"Until then everything was normal. At passport control, they asked me what I would do in Italy. I said I would be a volleyball player and Gabriel was my boyfriend. His face changed at that moment and so did the treatment. He asked what he would do there. I showed him the 'stable union' document (which regulates civil partnership in Brazil) and I said he would accompany me and work there. They called a person on the phone, they took us to another place where there were 20 other people. They left us there for 5 hours, more or less. There was no explanation. They didn't even listen to me," posted Douglas.
This was followed by an interview in which he and his partner were explained by the airport staff that they will not be granted to pass, they even showed doubts that Douglas' club was aware with whom the player will arrive. The outside hitter and his partner were then placed in a room in which they stayed until the late evening when there was no more flights to Rome (from which Douglas was supposed to go to Vibo).
"I started to notice a certain pattern in their treatment. We were placed with 20 other people, 18 were black and the two of us," added Douglas. Both he and his boyfriend spent the night in the airport, on the floor, before boarding the next flight to the Italian capital.
"They say that Amsterdam is super liberal, but it's not like that. I know what I've been through. It was very embarrassing. It's important to show that this type of situation exists. It happened, my club has nothing to do with it. My manager also helped. I hope no one will go through this, but sadly I know it will happen," concluded Douglas.