Turkey and Ukraine booked tickets to the Final Four and joined hosts Belgium. The last place in the Final Four will be decided in the rest of the matches that will be played over the weekend.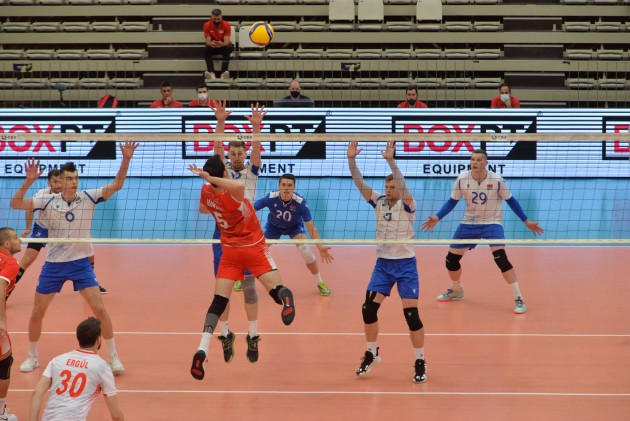 On Friday, the defending champion Turkey booked a ticket to the Final Four after beating Belarus 3-0. In the second match of the group, Czech Republic beat Portugal 3-0.
In Pool B, Ukraine defeated Romania 3-1 and also secured a place in the final tournament to be held on June 19th and 20th in Kortrijk (BEL). 
In Pool A, Estonia defeated Spain 3-1 and Belgium beat Latvia 3-1 with the same result.
June 4, 2021:
Pool A
Estonia – Spain 3-1 (22-25, 25-13, 25-18, 25-16)
Latvia – Belgium 1-3 (28-30, 23-25, 25-19, 16-25)
Pool B
Romania – Ukraine 1-3 (25-15, 20-25, 18-25, 27-29)
Pool C
Turkey – Belarus 3-0 (25-20, 25-23, 25-19)
Czech Republic – Portugal 3-0 (25-20, 25-20, 25-18)