For the second year in a row, Cucine Lube Civitanova got eliminated by a Polish team in the quarter-finals of the CEV Men's Volleyball Champions League.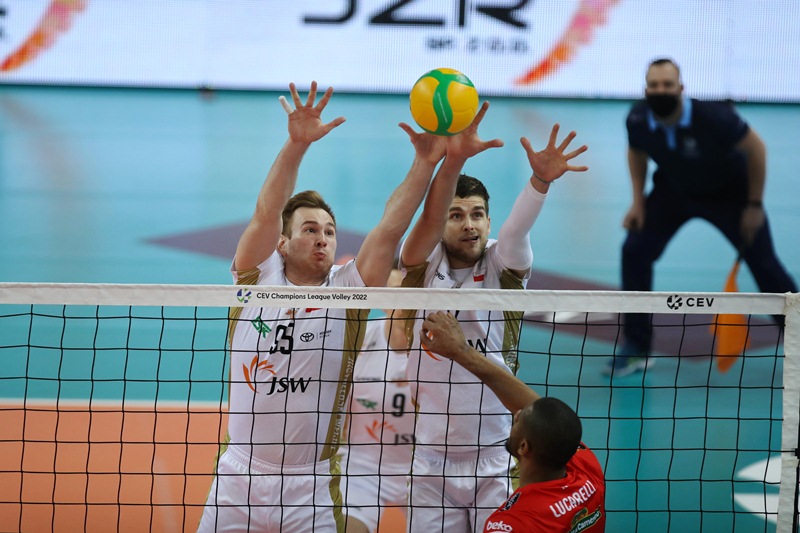 In the rematch of the CEV Champions League Volley 2022 | Men quarter-finals at home, Jastrzębski Węgiel turn a highly unfavorable situation against Italy's Cucine Luba Civitanova around to book a Polish semi-final of the competition. The PlusLiga titleholders defended 2 match balls in the 3rd set, preventing Lube from completing a full of control of the match with a Golden Set. After they reduced the lead in sets of the SuperLega champions to 2-1, the encounter went the other way as Jastrzębski then took their second set, exactly what they needed to secure a slot in semis, tying the match at 2-2. The tie-break was pro forma and both coaches gave the chance to substitutes to play – tho hosts prevailed.
The Czech Jan Hadrava top-scored the winning side with 23 points. Tomasz Fornal served 4 aces. Rafał Szymura had 83% attack (10/12). In the semis, Jastrzębski will face the defender of the title, Grupa Azoty Kędzierzyn-Koźle (ZAKSA), which will be the second-ever Polish semi-final in the Champions League history.
CEV Champions League Volley 2022 | Men quarter-finals – quarter-finals, 2nd leg (today's matches):