At the conclusion of the seventh round of the French Marmara SpikeLigue, Nice emerged victorious over Tourcoing with a 3-1 win.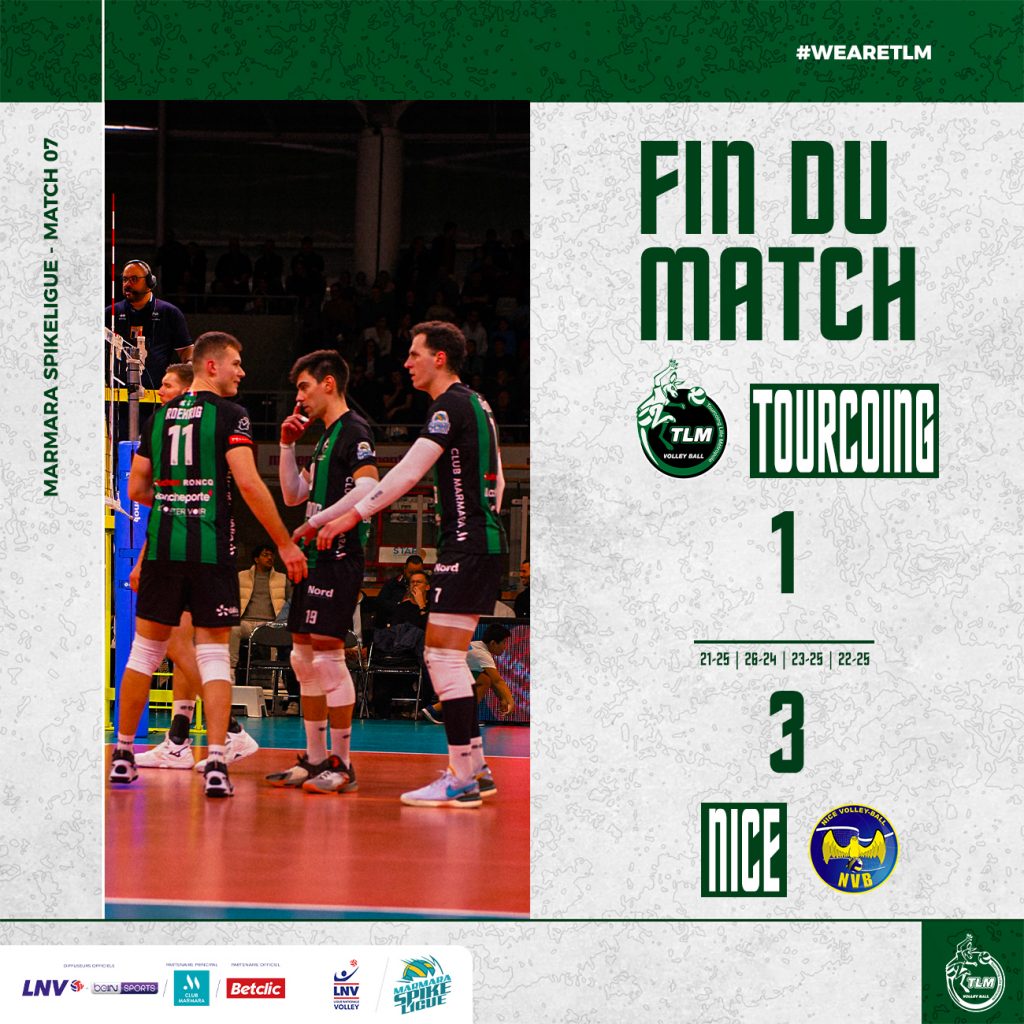 The TLM team, playing on their home turf, was taken by surprise by Nice in a closely contested match that spanned four sets (25-21, 24-26, 25-23, 25-22). Despite their earlier struggles in the league, with only one victory to their name, Nice had endured a challenging week marked by the resignation of their coach and the departure of their libero.
Eric Montagnon stepped down from his coaching role, with his assistant, Fabrice Chalendar, taking the reins. Additionally, Canadian player Landon Currie terminated his contract with the team.
The standout player for Nice was the Brazilian opposite, Luis Machado Paolinetti, who delivered an outstanding performance with 22 points, comprising a 49% attack success rate, 3 blocks, and 1 ace. On the opposing side, Pablo Koukartsev was the most effective player for the host team, Tourcoing, contributing 19 points with a 38% attack success rate, 3 blocks, and 1 ace.