Leo Shoes PerkinElmer Modena prevailed over Itas Trentino 3-0 (28-26, 25-15, 25-22) in the top match valid for the seventh round of the 2021/22 Italian Men's Volleyball Championship.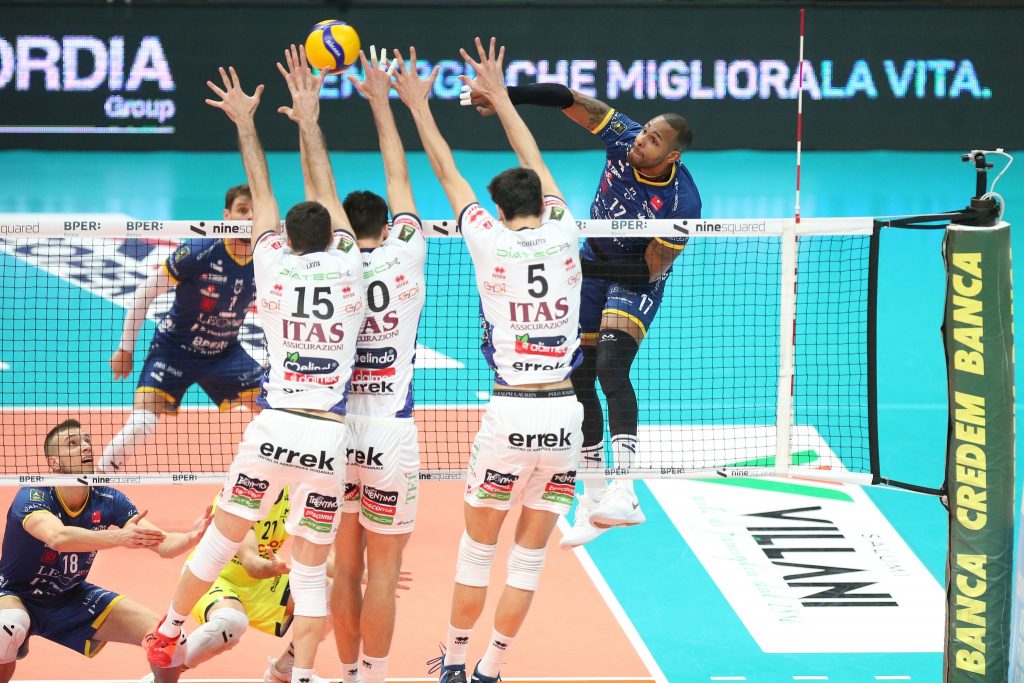 Even though their win against Trentino in the top match of Round 7 of the 2021/22 SuperLega Credem Banca should not be diminished at all, it has to be stressed that their rivals played without two highly important players. Just a few hours before the match, Trentino's captain Matey Kaziyski reported a foot injury. The absence of the Bulgarian followed the one of Marko Podraščanin as Serbian giant is infected with Covid-19. The match was never really balanced, with the exception of the first set. The Dutchman Nimir Abdel-Aziz was Modena's most effective player with 18 points (70% attack). The Frenchman Earvin Ngapeth served four aces.
With the sixth consecutive win, Cucine Lube Civitanova escaped second-placed Trentino, topping the chart with three points more than them (22 to 19). Sir Safety Conad Perugia also recorded the sixth win in a row. The 'Block Devils' remained third but reduced the gap in relation to Trentino to just one point.
2021/22 SuperLega Credem Banca – regular season, Round 7: