In Round 12 of the 2022–23 Italian Women's Volleyball Championship, played in advance, Prosecco Doc Imoco Conegliano swept Cbf Balducci Hr Macerata.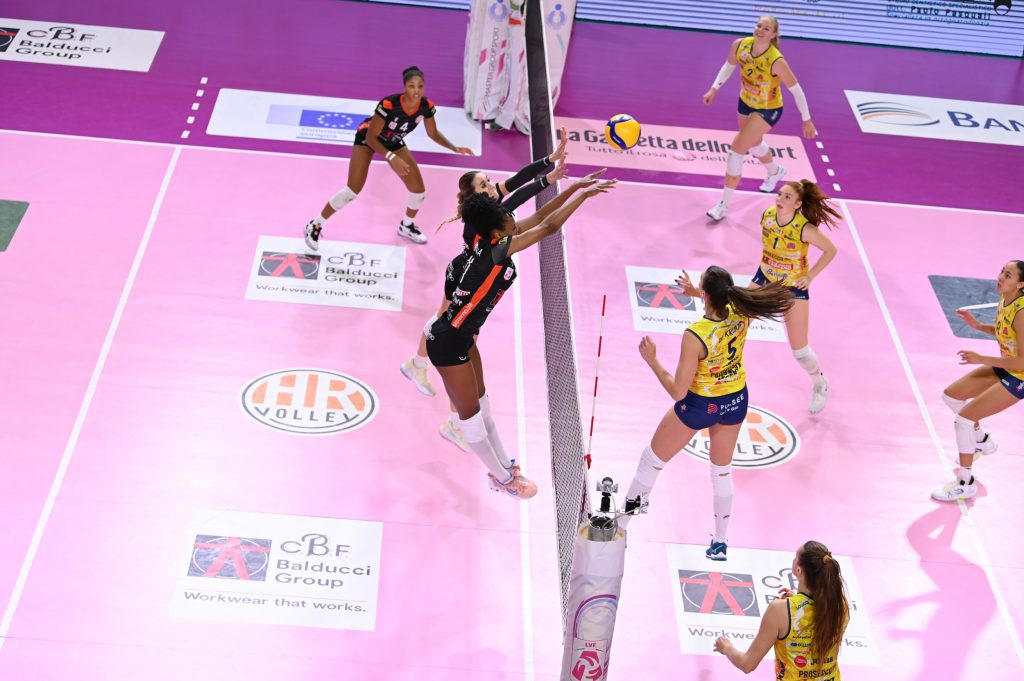 Except for the first set of Round 12's match of the 2022–23 Serie A1 against Macerata, it was all easy for Imoco. It was yet another victory in a championship in which Daniele Santarelli's team continued to score victories and collect points, even competing in a combined line-up (no Wołosz, Haak…). The newcomers had a convincing start to the match but were halted at 23 points in the first set, after which Imoco imposed their play, brought the match to a 'boring' ending, and conceded only 11 points in the third set.
American Kathryn Plummer stood out the most for Imoco with 17 points. Alessia Fiesoli scored 11 for the newcomers.
2022-23 Serie A1 – regular season, Round 12:
Cbf Balducci Hr Macerata – Prosecco Doc Imoco Conegliano 0-3 (23-25, 16-25, 11-25)