Prosecco Doc Imoco Conegliano outplayed Vero Volley Milano to defend the trophy in the Italian Women's Volleyball Cup.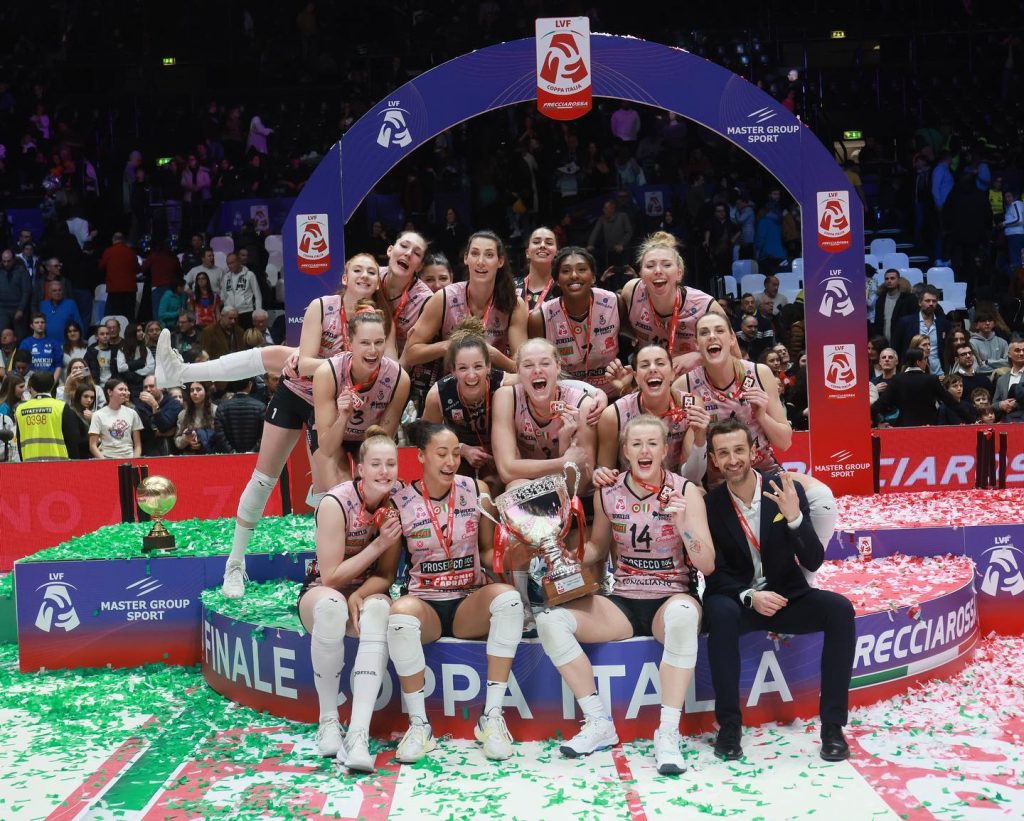 Even though 2022–23 is only in its midst, Imoco won their third seasonal trophy already. In front of 8,100 spectators at the Unipol Arena in Bologna, the "Panthers" claimed the 2023 Coppa Italia Frecciarossa by sweeping Milano, probably their biggest rivals for the national title. Imoco played a simply exemplary game, which led them to their fourth consecutive triumph in the Italian Cup and their fifth overall.
The Swede Isabelle Haak, awarded MVP, tallied 23 points, while American Kelsey Robinson had 76% in reception for Imoco. Robinson's compatriot Jordan Thompson (17 points) didn't have enough help from her teammates, especially not from another American, Jordan Larson. The MVP of the last Olympic Games was absolutely unrecognizable – she was an author of only two points.
2023 Coppa Italia Frecciarossa – bracket