The Croatian men's volleyball team has begun preparations for the European Championships, which begin on September 1st, and where Croatia's chosen team will play in Group D in Tallinn, with hosts Estonia, France, Latvia, Germany and Slovakia.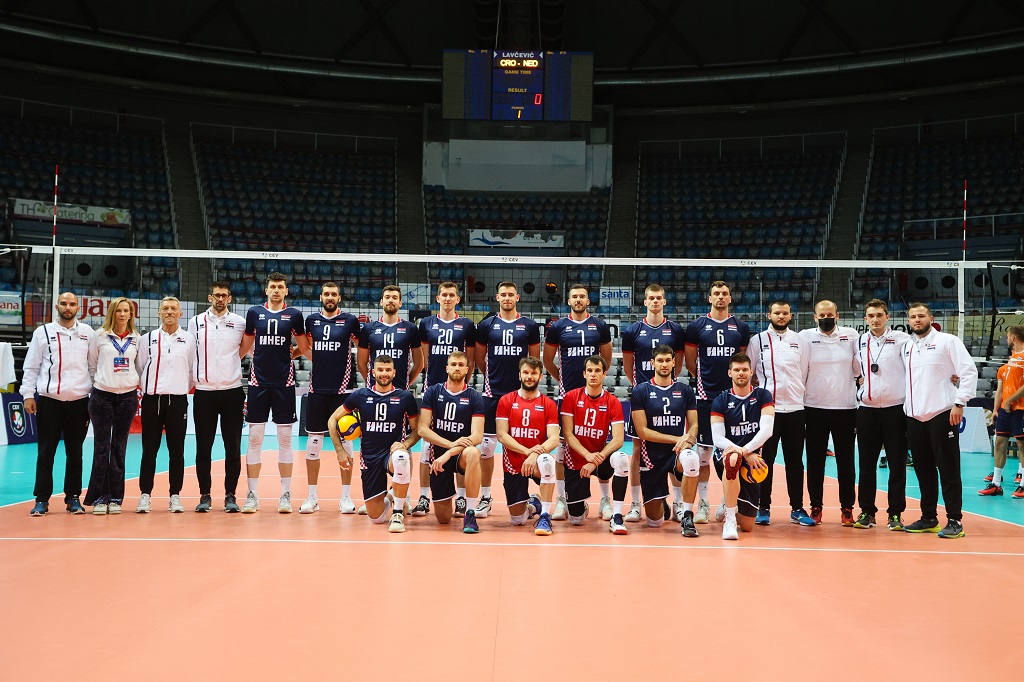 Coach Emanuela Zanini gathered 16 players in Osijek, and in fact, there are no big changes compared to the team that so bravely won the European Championship through qualifications, in Croatia and the Netherlands, except that the list includes young corrector Gabriel Cvanciger, and no experienced middle blocker Ivan Mihalja.
One of our best players, Kruno Nikačević, arrived in Osijek in optimal shape for the preparations, as did the rest of the team.
"We had five weeks of rest, so we used it really well, but that does not mean that we did not do anything during that period. Each member of the national team was given a plan and program of preparations during the holidays, so we all came in good shape, ready to work. Although, it is clear to all of us, because we already know the methods of Zanini's menu, that the first week will be the hardest until we reach the 'working temperature'. But by the start of the EC it is 53 days from the start of preparations so there will be quite enough time to work," says Kruno Nikcevic.
In addition to the preparations in Osijek, friendly training matches against the national teams of Slovenia, Bulgaria and Turkey are also planned.
"That is in the plan for now, but maybe another rival will come in. In any case, we will not be bored, in Osijek we have everything we need, from first-class accommodation to a gym at our disposal, and a gym, but also a beach volleyball court in nearby Đakovo and a swimming pool in Osijek," says Kruno Nikačević, also revealing that at the first meeting before the start of training, an agreement was reached that they definitely want to see Poland at the European Championships in addition to Estonia, which means that they have planned to go to the second round of the continental championship.
The roster of Croatia:
Setters: Tsimafei Zhukouski i Bernard Bakonji
Opposites: Ivan Raič, Gabrijel Cvanciger i Leo Andrić
Outside spikers: Marko Sedlaček, Filip Šestan, Tino Hanžić, Ivan Zeljković i Marino Marelić
Middle blockers: Sandro Dukić, Kruno Nikačević, Dominik Brčić i Tomislav Mitrašinović
Liberos: Sven Šarčević i Hrvoje Pervan