The South Korean Men's Volleyball Championship saw the new record for consecutive aces set 4 days ago.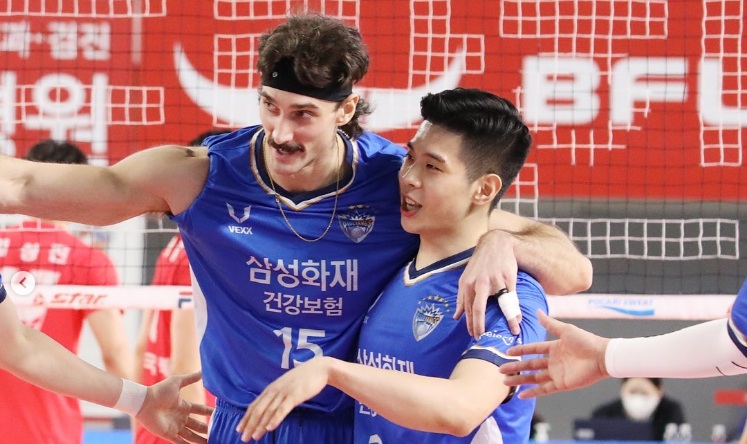 The U.S. international Kyle Russell set the new Men's Dodram V-League record for consecutive aces, on February 3. The opposite hitter served 8 aces in a row for the Daejeon Samsung Fire & Marine Bluefangs in the second set of the match against his last year's club Suwon KEPCO Vixtorm.
Russell finished the match with 38 points, 11 of which came from the service line. The Bluefangs prevailed over KEPCO in straight sets but remained last-placed in the 2021/22 Dodram V-League charts.
Check out Russell's serving streak: https://www.instagram.com/tv/CZr8XRqlyEf/?utm_source=ig_web_copy_link